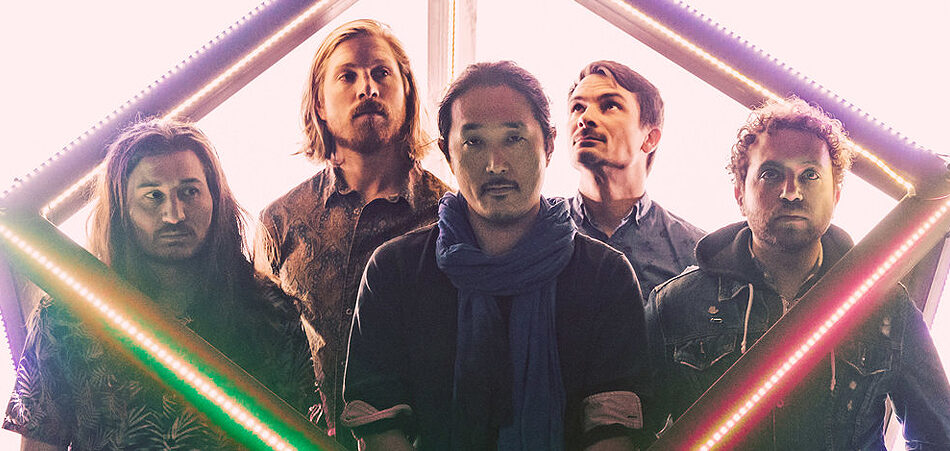 Indie pop band Talk Time have released their latest EP entitled Year of Self. The title track features penetrating electric guitars and pounding drums backing a deep phlegmatic vocal tone. Detailing a celebration of exceptional thinkers, the song is an anthem for those who live outside the box. An ode to the astronomer Galileo, this mellow track soars with a gentle softness yet intense heightened sound.
Then there's the track "Desperate Weather" highlighting dreamy passionate vocals atop soft electric guitars and delicate beating drums. Thematically "Desperate Weather" sheds a light on weather and how earth's climate will be brutal in a few decades. "At some point I hate watching a lot of TV news and politics of weather", the band explains.
Following that is "True North". The track features light ethereal vocals gentle guitars and pulsating drums. It's a true narration of finding perspective and keeping love as a compass in this frightening yet beautiful life.
A terrifying tale of a tumultuous relationship, "Paper Heart" appears on the surface to be about the irreconcilable relationship between two lovers, but dig further and you'll discover it's deeper more profound meaning. A depiction of a turbulent relationship between world powers that will likely be a dance that goes on forever or until we destroy each other. It's that intense powerful message that makes this song so impactful.
Rounding out the EP is the more upbeat song entitled "Colors". This spaced-out, energized track is empowering shout out against ignorance. 
Talk Time was crafted in a warehouse in the Lincoln Heights neighborhood of East Los Angeles. Channeling their love for hooky yet experimental pop, they've captured a distinctive silky, rich sound that filters their influences through laidback Californian sensibilities.
Talk Time has attracted the attention of producer/engineer Math Bishop (Jacknife Lee, U2, Two Door Cinema Club, The Killers, Silversun Pickups). Math was brought on to engineer and co-produce a batch of songs, all forthcoming this year. Take a listen to Year of Self out now.