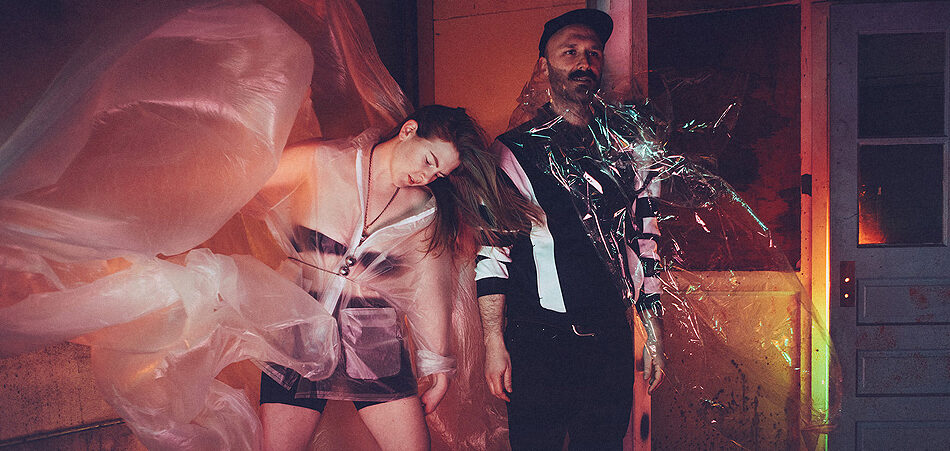 We could all be some magical beings with a purpose or leftover stardust from the cosmos. Curating a backdrop for these galactic thoughts, Home Body unveils their newest single "Comet." Premiering today on EARMILK, the track questions the start, and end of it all, with an industrial, dominated production, polished with electro-pop.
Comprised of synthesist Eric Hnatow and vocalist Haley Morgan, "Comet" is an immediate atmospheric playing field for the unknown. There's an obvious chemical reaction from the two on the track - which comes as no surprise considering the duo have been a couple for over thirteen years - that transmits the essential philosophy that we are more connected than we may realize.
Musically, Hnatow crafts the synthesizer to Morgan's delivery, allowing for a fuller understanding of the minimal verses questioning our existence alongside destiny. Utilizing Morgan's slight honeyed vocals as the soundtrack for doomsday, the weight of the track is balanced in its consistent electronic beat and dreamy modulations.
Taken off the duo's sophomore album Spiritus, set to be released April 26 via Feeding Tube Records and Peace & Rhythm, the single is a glaring look into the contrasting elements and ideals played with by Home Body.
Connect with Home Body: Facebook | Twitter | Instagram | Soundcloud