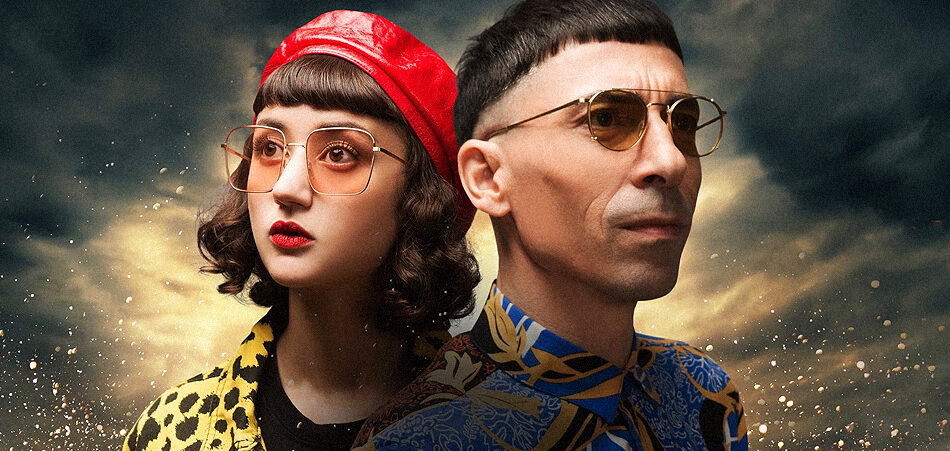 Parisian duo SACRE has a way with their infectious bubbly, chic style of synth pop that never seems to disappoint. They seemingly came of nowhere with their debut "The Call" last year and are gearing up to release a full album later this year. Love Revolution aims to tell the stories of 12 characters through 12 tracks, all coming together to represent the course of 12 hours. Hawai and Sukil have already shared hours 7, 8, and 9. Today SACRE lets us in on the 10th hour with "10:00PM FIRE IRAE," which translates to "fire wrath."
The track boasts SACRE's signature veil of delicate vocals while tearing up the production with this heavy bass line and swirling layers of synths. Accented with shots of percussion and vocal echoes, this track is drenched in vibes. Overall a dramatic and mysterious, laid-back atmosphere with just enough house energy to get the cool kids dancing. SACRE describes the moment:
It's now 10PM and Bebe, the star of the evening, appears on stage. The crowd cheers for a moment, then hushes, hypnotized by her dance of fire before she triumphantly sets the whole bar on fire. End of show.
SACRE's album Love Revolution can be expected to be fully released later in the year. Until then we'll just have to bask in the glory of hours 7, 8, 9, and now "10:00PM FIRE IRAE."
Connect with SACRE: Spotify | SoundCloud | Facebook | Twitter