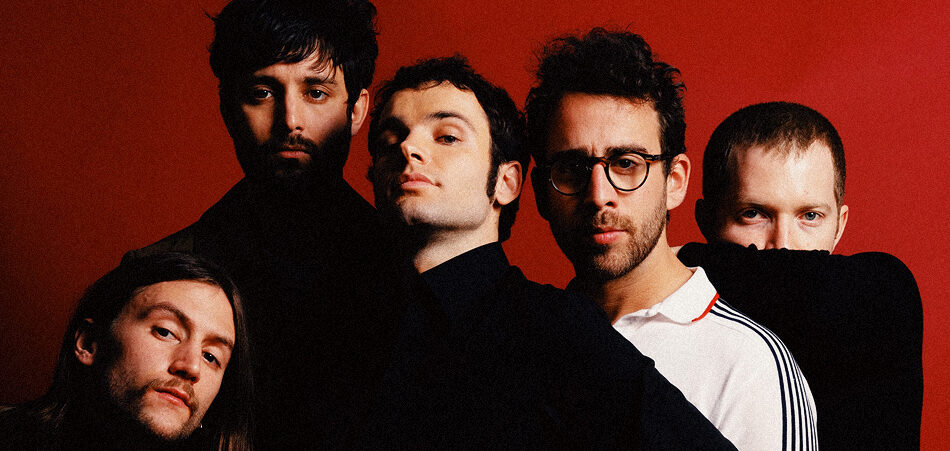 The list for L.A based indie rock bands is a long one, but when filtering for popularity based on live show performances, it quickly starts dwindling down. But that's exactly how Superet has so effectively built up their fanbase, and now that they have, they're ready to lavish them in new music. Premiering today on EARMILK is "YDS2M" - the focus track off their second maxi single, coming out April 5th. 
Produced by Dave Fridmann (Tame Impala, MGMT, Spoon), "YDS2M" is a marriage of grungy East Coast rock with a more laid-back, psych-pop West Coast vibe. This tug-and-pull between the two sounds is reflective of the emotional turmoil expressed lyrically in the song. The band indicates that "it doesn't take a genius to put together that 'YDS2M' is an acronym for 'you do something to me', but it takes a lot of emotional intelligence to try and sort out the changes the psyche goes through when we fall hopelessly in love." And this song is contemplative of what that "breakdown at the corner of love" is, perfectly capturing the confusion, frustration, and elation in a medley of guitars, keyboards and a wailing chorus. 
Superet has had quite the journey since debuting their single "Pay It Later" on Zane Lowe's Beats1 Radio Show in 2017. They have gone on multiple tours supporting DREAMCAR, completed another tour with Gang of Youths, and released their self-titled debut EP. In 2019, they continue to take advantage of this momentum, releasing maxi singles Comes as a Relief and YDS2M, and heading on tour to support I Don't Know How But They Found Me. You can purchase tickets here for their shows kicking off on April 29th. 
Connect with Superet: Website| Facebook| Twitter| Instagram| Spotify