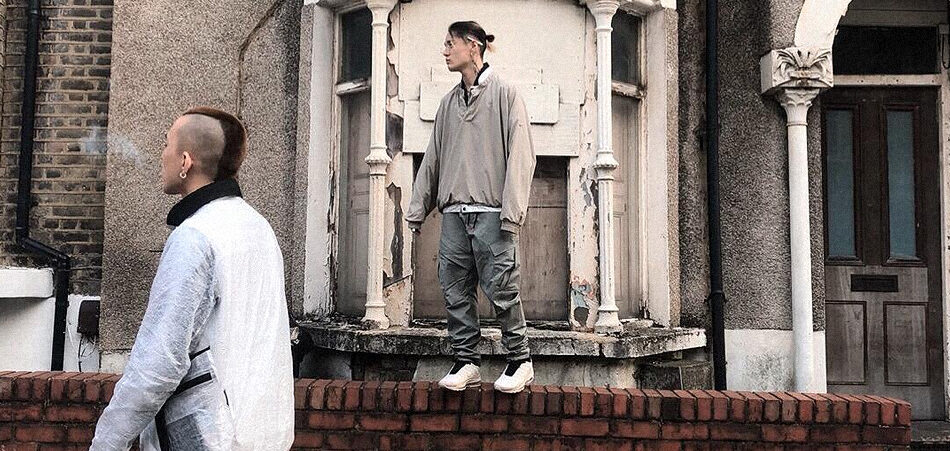 Korean R&B singer DEAN has released the eerie visual to accompany his November 2018 single, "dayfly," featuring indie singer Rad Museum, and Sulli (formerly of K-pop girl group f(x)). Despite nearly four months of anticipation, the resulting video feels worth the wait, as it adds a whole new dimension to the song that is all together beautifully smooth and hauntingly self-aware.
Directed by London house, PULSE Films (Loyle Carner, Young Fathers, Wiley), the music video sees DEAN delivering his signature croons over a breathy, warm, electric guitar, in a setting that seems stuck somewhere between real and surreal. In a somewhat cyclical sequence of events, the 26-year-old singer is in a field at dusk, where his car gets beaten in, set on fire, and then is himself drowned. All the while, he is being watched by a robotic eye, and certain elements of the scenes tend to glitch or become blurred. 
The lyrics of "dayfly" deal with a feeling of emptiness — a relationship that is held together by the most superficial and weak threads, but ultimately won't evolve into anything lasting. "The truth only hurts/ So when the sweet lies touch my skin/ I can live through another day/ As I lock up that nameless night," DEAN sings. It flows with a sweet melancholy that, although dark, is comforting in its honesty and self-consciousness. 
"It's about regret and repetitive cycles," said DEAN of the video in a press release. "'Instagram' and 'dayfly' have common themes.  It's about observing myself. I couldn't see myself for a longtime.  This album is about expressing who I am, who I was, and who I want to be. Someday I won't be able to remember everything and someday I will eventually die.  So my motivation came from wanting to make my own record of my life and my legacy."  
After spending most of his young adult life writing for K-pop's biggest acts, DEAN released his debut solo EP, 130 mood: TRBL in 2016. "dayfly" and its video mark DEAN's return to the music scene after a year spent preparing his forthcoming album, including four months in London, a city which he cites as a large source of inspiration. "Visually, my upcoming album is gonna mix cultures, video, film, and fashion," said DEAN. "I've been interested in minimalism and futuristic designs."
Connect with DEAN: Instagram | Twitter | Facebook