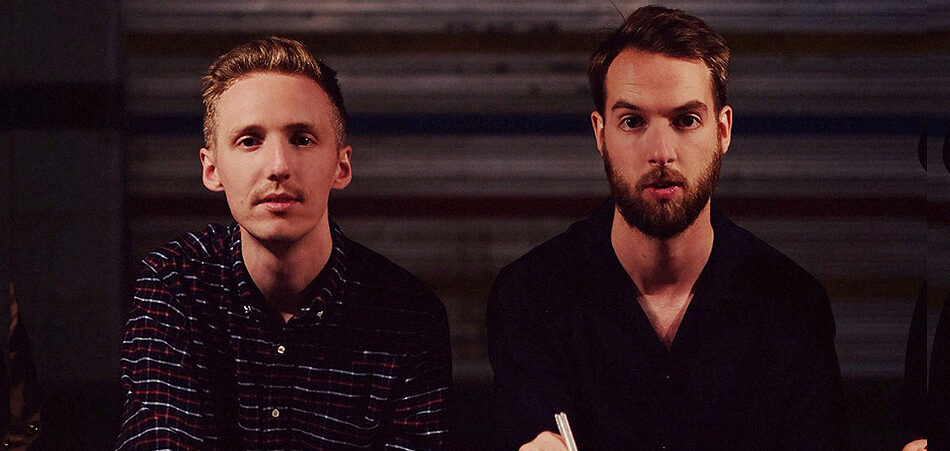 In a time when the world is getting smaller by the day, U.K.-based duo HONNE is showing just how powerful cross-cultural partnerships can be — especially in music. The band released a new remix of their song "Crying Over You ◑" featuring singer/songwriter BEKA from their latest album Love Me/Love Me Not, featuring a verse from RM, the leader and main rapper of South Korean powerhouse group BTS.
"Crying Over You ◑"  is a sentimental ballad about trying to move on, altogether warm, nostalgic, and sorrowful. RM's verse, although short, adds a powerful impact and thoughtful dimension to the song. He raps, "Now I don't like a cliché, but I'm reading from the same book all over again/ All different covers, all different colors/ They never the same but they always make me cry at the end/ We thought we gave each other a whole world but turns out that we didn't know such a thing/ Guess life's like this, shit happens/ And we look for the magic but/ Good things always come to an end, an end ya know."
This collaboration came from a mutual admiration cultivated over many years between HONNE and RM. In 2015, the rapper retweeted posts about the duo, and later met at HONNE's first show in Seoul. They stayed in touch, and went on to produce "Seoul," a standout track from RM's 2018 solo mixtape, mono.
"We always wanted a rapper over 'Crying Over You ◑', so it was great when RM was up for featuring on the track and the part he's written has continued to explore, and add to, the emotion of our original version," said HONNE in a press release.
Since releasing Love Me/Love Me Not, HONNE has returned from a 16-date sold-out tour in Asia. The band is gearing up for upcoming festival shows, including All Points East in London, Lollapalooza in Chicago and Splendour In The Grass in Australia, this summer. RM and BTS are due to release their forthcoming album, Map of the Soul: Persona, on April 12.
Connect with HONNE: Soundcloud | Twitter | Facebook | Instagram
Connect with BTS: Instagram | Twitter | Facebook | Soundcloud