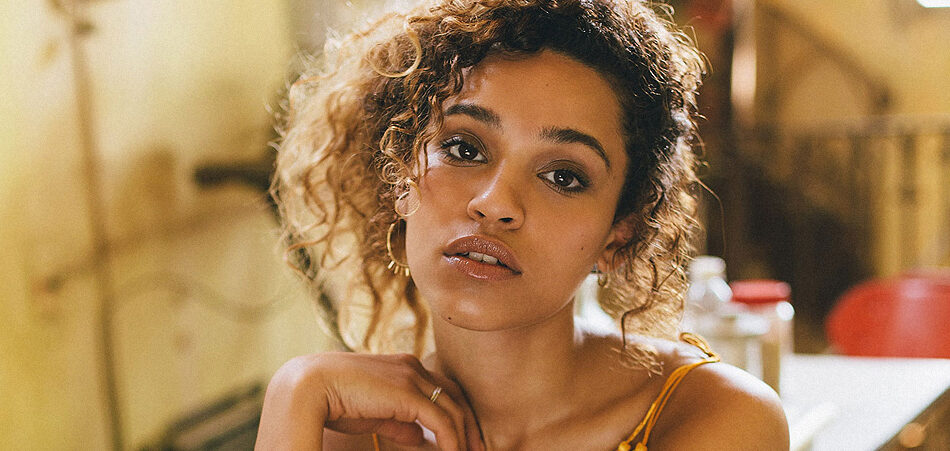 "Lights On" is the lead single from R&B singer Izzy Bizu's new EP Glita, due for release on April 12 via Red Music.
Her softly raspy vocals kickstart the seductive blend of harmonies, metaphoric lines, and playful falsettos. Meanwhile, the simplicity in the instrumentation brings out the beauty in her vocal dexterity. Speaking on the lyrical content of the song, Izzy Bizu says "'Lights On' is about throwing caution to the wind and going with what you feel rather than what you think (or what you think other people will think). It's about growing up and losing your inhibitions, but there is a loss of innocence in that and it can be easy to lose your way." Glita will include "This is What We Wanted," "Doorstep," "Never With It," and a rework of previously released track "Someone That Loves You" featuring Coldplay's Chris Martin. 
In 2016, the UK-based singer was a huge sensation due to the global reception of her smash hit "White Tiger." During that period, Bizu got shortlisted for a Brit Critics' Choice Award, longlisted for the BBC's Sound of 2016 poll, toured with Sam Smith, and even soundtracked the BBC's coverage of Euro 2016. However, Isobel is one artist who has an unvarnished approach to stardom which explains her occasional break from the spotlight. It's been three years since the release of her pop-infused R&B debut LP A Moment of Madness, but she's back with this sultry release ahead of her upcoming EP.