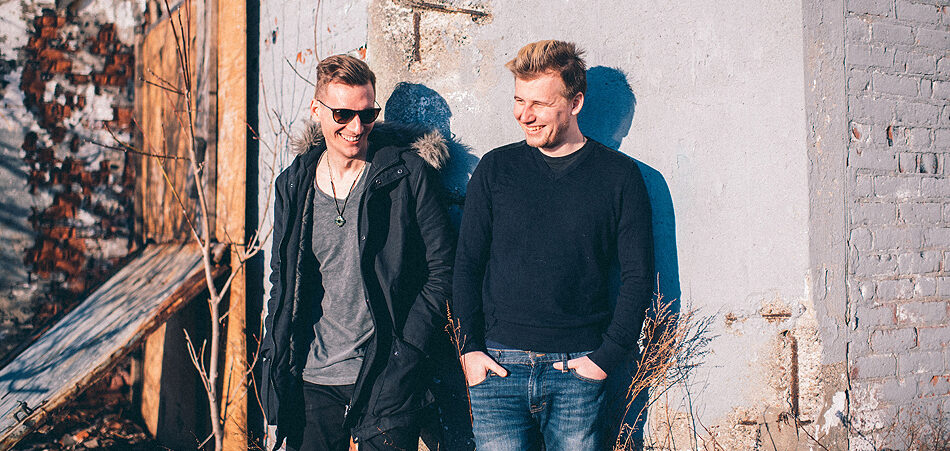 New York-based duo Eyes Everywhere has been racking up supports from multiple revered labels, having releases on Desert Hearts, Sweat It Out, Box of Cats, Toolroom and more. Their latest offering "Kmart Krump" just arrived through Psycho Disco! and it comes with a complete house music package featuring various intriguing elements.
For the new single, Eyes Everywhere delves into the classic house space, drawing influences from the music of the Toronto clubs of the 2000s where they got their introduction to dance music. The tantalizing, texture-heavy cut is laden with a tech rhythm, disco-influenced basslines and glorious choral turns from vocal house. To make it even better, Eyes Everywhere sprinkles some acid synths here and there, conjuring up the best tribute to club music's roots. "The acid tones come from Brian's old moog that we had just recorded, and kept trying to make it work for a tune but just couldn't, " Eyes Everywhere shares. 
The creative process was as fun as the track itself. Eyes Everywhere notes that, "These bits just kinda sat on the hard drive, and after a summer of us starting our families (Brian getting married, and Kyle having a baby) we came back with fresh minds, and we cranked it out. Essentially just slapped a bangin' bass line on it, and let it do the damn thing. Kinda just let this track find us, and that's a super cheesy thing to say, but it's kinda true here. "
Stream/buy the record here.
Connect with Eyes Everywhere: SoundCloud | Twitter | Facebook