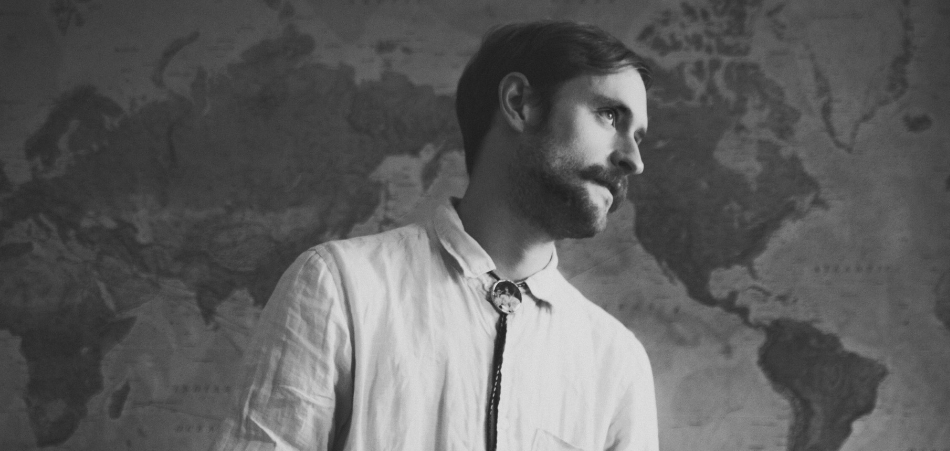 If you're looking to be transfixed by a video and enjoy a folk/singer-singwriter style of noise then look no further. The genius that is Benedict Benjamin has created a fascinating video with the brilliant Katy Beveridge (the brain behind Gengahr's videos) and it's a mesmerising piece of art.
Blending folk melodies with dreamy lyrics, the whimsical "The Way You Talk To Waiters" is a heartfelt ode to "my lady. She's kind and smart and pretty and I love her." Cute. 
The vulnerability displayed in the track is poetic, almost haunting. It's powerfully addictive, hooking the listener in for yet another listen again and again. The soothing guitar lines are incredibly sleek, making the upcoming album release even more anticipated.
"In terms of process - it's all hand painted or drawn using a variety of mediums; acrylic, charcoal, crayon, pencil etc." Katy explains. "I wanted it to feel more like a moving canvas, like a memory, in the way that the song captures the idea of the person rather than a linear narrative."
Benedict's upcoming album Truant is release May 3rd. 
Catch Benedict on tour: 
March 25: St Pancras Old Church, London (supporting Steve Wynn)
April 13: Record Store Day @ Flashback, London
April 30: The Islington, London (Truant album launch)
May 2: YES, Manchester (supporting Rozi Plain)
May 4: Ocean Arts Centre, Cardiff
May 5: Resident Instore, Brighton
Connect with Benedict Benjamin:  Facebook  |  Twitter