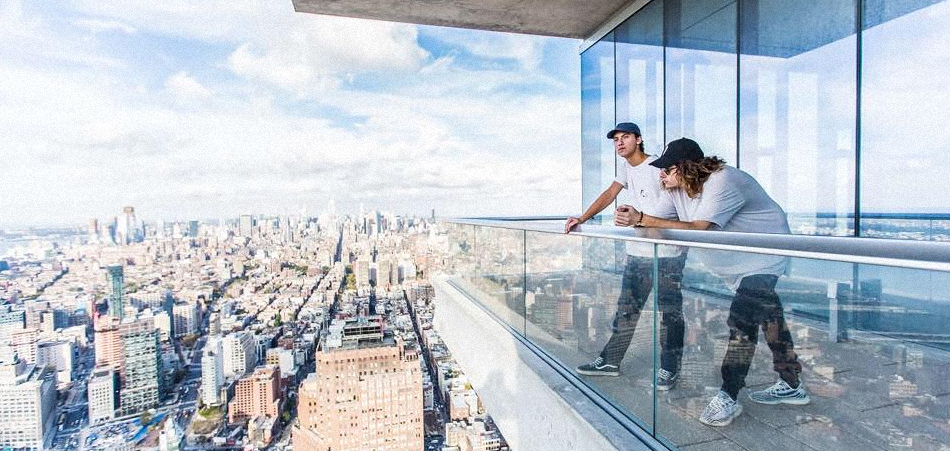 Electronic duo Niiko x Swae are back with their latest single "Hold Tight," a collaboration with Honolulu-based producer Subtoll which EARMILK has the distinct pleasure of premiering.
At a bouncy 104BPM, "Hold Tight" features aching vocals and the bubbly, gooey chords that make up a future bass hit. Wistful and warm, it churns to a fluid four-to-the-floor rhythm for the majority of its arrangement. What sets the track apart from the rest, however, is its unique second drop. Eschewing the typical future bass formula where artists add a cacophony of unnecessary elements to make the end of a song "soar," Niiko & Swae bring it home with a gorgeously subdued second drop in half-time. It's a shrewd move that creates space for the track's melancholic guitar riffs to take the forefront, as they float seamlessly over a thick low-end until it comes to a close. In an exclusive quote provided to EARMILK, the guys offered some insight into the track's background:
Working with Subtoll on this atypical, melodic future bass/dance-pop record was truly special. Not only do we all see eye to eye, but we all pushed each other and held each other accountable to create something that we're extremely proud of. "Hold Tight" is a one-sided love song in which one lover is trying to convince his partner that she needs him as badly as he needs her.
You can get familiar with Niiko & Swae and Subtoll at the links below. PSA: don't sleep on Subtoll's breezy flip of Aminé's "Reel It In."
Connect with Niiko x SWAE: Facebook | Twitter | SoundCloud | Instagram
Connect with Subtoll: Twitter | Instagram | Facebook | SoundCloud