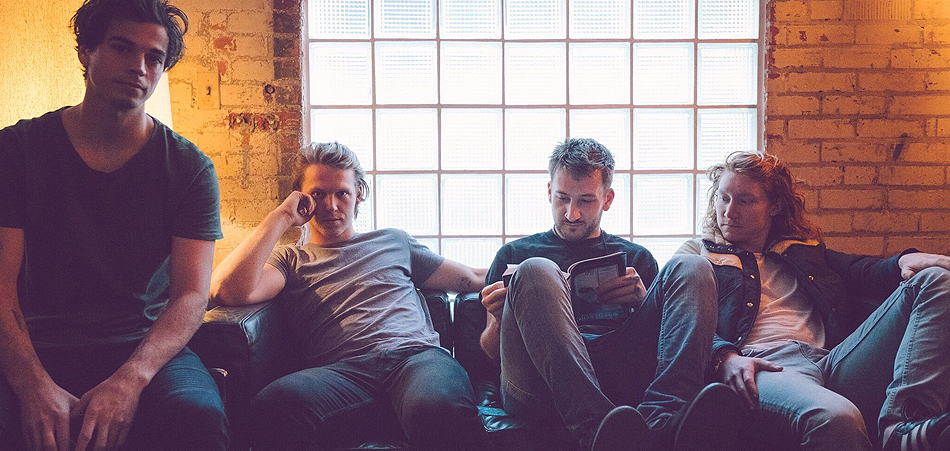 Hood River-turned-LA band flor has released a new song, "slow motion", the first single off their forthcoming sophomore album, expected later this year via Fueled by Ramen. 
The new song notably takes on more of a rock sound rather than their signature electro-pop endeavors with candy-coated hooks. While upbeat and poppy in the same way, this single feels lighter than previous songs, floating over its hook and introducing a much poppier-sounding version of reverb. "slow motion" clearly signifies a new musical era for flor, and we're excited to see the direction they take for their new album. 
"slow motion" is the first new song since the band's 2018 re-release of their debut album, come out, you're hiding. It had been debuted live in various shows but never released.
Made up of band members Zach Grace, McKinley Kitts, Kyle Hill, and producer Dylan Bauld (re: Halsey's Badlands), flor saw their musical beginnings as a band called Sunderland, enjoying moderate success when "My Generation" and "Every Night" were featured on MTV's Finding Carter. But, after years of Sunderland, the boys felt a revamp was in order, and they changed their name to flor, rearranging roles and moving towards a more indie-synthpop sound.
flor is currently on a string of US tour dates supporting Andrew McMahon and the Wilderness. See below for a list of remaining dates, and find tickets here. 
flor Live Dates Supporting Andrew McMahon in the Wilderness
March 14 - Missoula, MT // The Wilma
March 15 - Seattle, WA // Moore Theatre
March 16 - Portland, OR // Roseland Theater
March 19 - Sacramento, CA // Ace of Spades
March 21 - Oakland, CA // Fox Theater
March 22 - Los Angeles, CA // The Orpheum Theatre
March 23 - Las Vegas, NV // House of Blues
March 24 - San Diego, CA // House of Blues