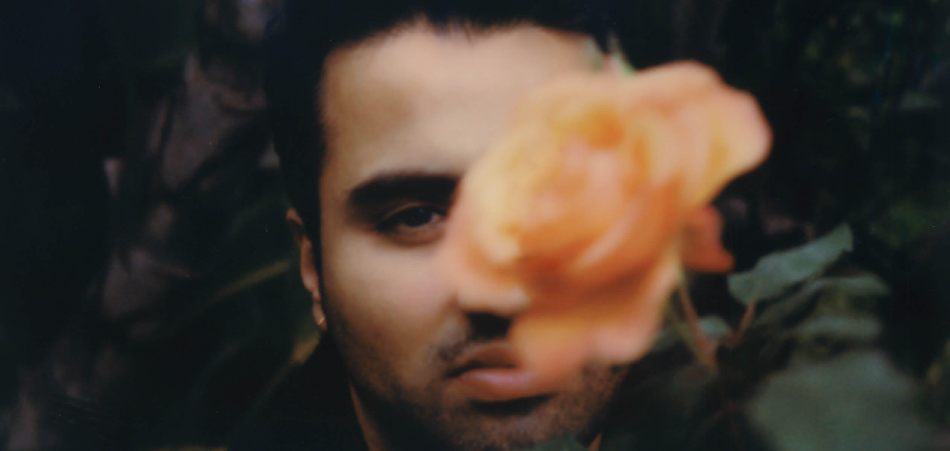 Southern Californian based songwriter and multi-instrumentalist Subat was last featured on EARMILK when he released his immaculate single "Adrian" late last year, and he has since been toiling away and fine tuning his debut opus Sub-Rosa. The artist has decided to resurface with a stirring, 70's vintage rock inspired single entitled "Harder To Forget". The violin lead ballad explores Subat's experiences with lapses of faith and his struggles with bouts of housing instability:
 I wrote this song in 2012, hence the current title "Harder to Forget_Reboot".  At that time, I was a staunch atheist looking to validate my logic and reason. The song was about my frustration with the arrogance and privilege surrounding spiritual ignorance. The willfully ignorant could achieve "peace of mind" by accepting dogma without question. Meanwhile, I was disconnected from my partner who could not understand why I would not follow her spiritual path--"you say that it's easy--as you bask in your settled heart to free me--how I was lost".  Now, I've realized that absolute certainty on either side of the spectrum can create arrogance and I revisited the song with that in mind. 

The lyrics came to me when I didn't have a steady place to live. I was crashing at my former manager's apartment, the studio, or one of my 50+ cousins' couches. Ha perks of a big family! I spent a lot of time walking on Skid Row and became increasingly fascinated with it. That's where I wrote most of the lyrics. I'm committed to giving a percentage of revenue from streams to The Skid Row Housing Trust. 
Subat's debut LP Sub-Rosa is set to be released in May so be sure to stay peeled
** The Skid Row Housing Trust (the Trust) provides permanent supportive housing so that people who have experienced homelessness, prolonged extreme poverty, poor health, disabilities, mental illness and/or addiction can lead safe, stable lives in wellness. If you wish to get involved or support the fund in any way, please visit http://skidrow.org/ **

Connect with Subat: Instagram / Facebook / Soundcloud / Twitter