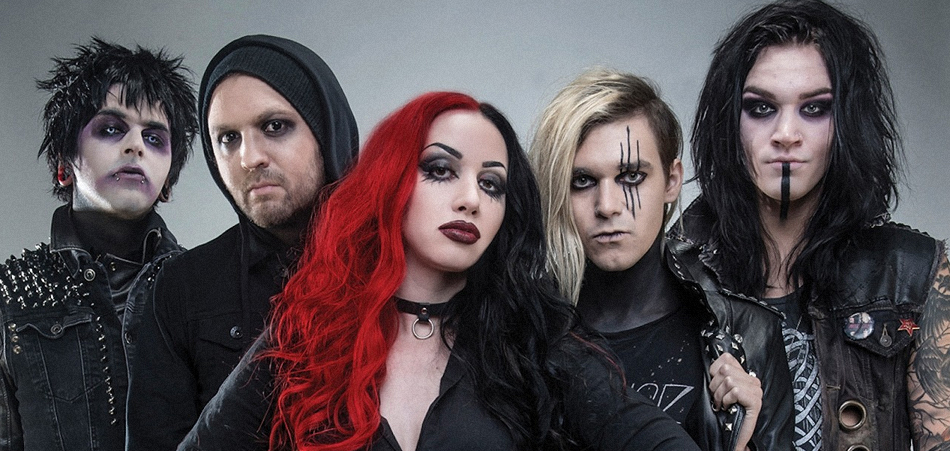 "Shut Up" is the latest single from New Years Day's upcoming LP Unbreakable due on April 26 via RED Music.
Lead by Ashley Costello Five-piece band, New Years Day have cemented their place in the heavy Music landscape over the years. From their debut release, Victim to Villain, to the launch of their new project, Diary of a Creep the band have excelled. As a result, the scene-shaking band have become one of the most captivating groups in modern rock. Whilst the new tune features a smooth blend of pop and rock as front-woman, Costello sprinkles easy melodies in various parts. In particular, there are a few elements in the musical construction, like the arrangement and instrumentation, which make it easy to stay hooked. One highlight of this is the pause before the lead singer says "Shut up and give it to me". 
Sharing the inspiration behind the hard-hitting "Shut Up", Ash said: "It was written in a day, which just doesn't happen. But, I was going through some heavy personal stuff, and I was just, 'don't tell me what I want, shut up and give it to me' ".
Produced by Mitchell Marlow and and Scott Stevens Unbreakable is the bands fourth studio album. New Years Day will be hitting the road this spring with Falling In Reverse as support on the band's U.S. tour. The tour will kick off in Las Vegas on April 20th and will wrap on May 24th in Los Angeles.