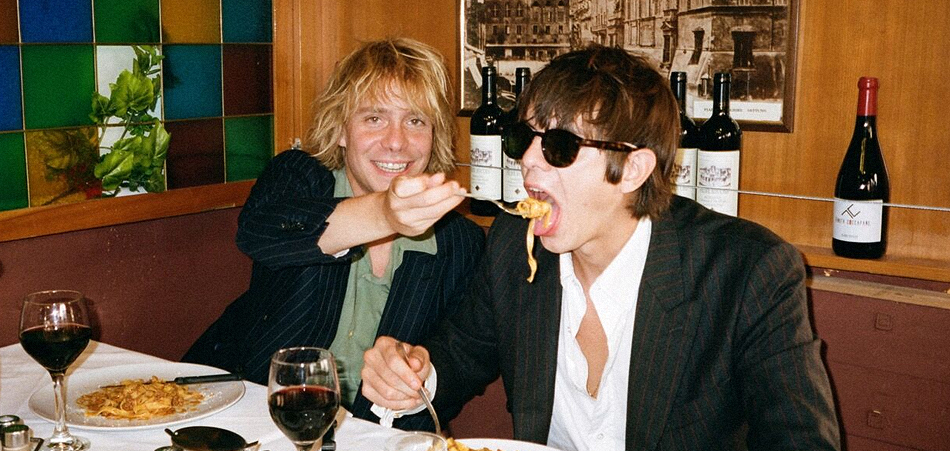 Rarely has self-reflection sounded so groovy. The Parisian duo Papooz have offered up a preview of their forthcoming album Night Sketches in the form of the slow disco burner "Theatrical State of Mind." The song has a laid back dance feel with help from producer Adrien Durand of Bon Voyage Organisation to go along with its introspective lyrics. It follows "You And I" as the second single off Night Sketches, which is due on March 8.
"Theatrical State of Mind" shows off Papooz's signature vintage sound as they harken back to grooves of yesteryear in the style of artists like Claudja Barry. Band members Armand Penicaut and Ulysse Cottin offer up some interestingly brooding lyrics to pair with the head-nodding instrumentals. In one verse they write, "I'm staring at the wall / I hate feeling small / hidden in my theatrical state of mind." The blend of contemplative themes with the syncopated, pulsing beat makes for an enjoyable track that should get audiences excited for the album release on Friday.
Pre-order Night Sketches here.
Connect with Papooz: Facebook | Twitter | Soundcloud | Spotify