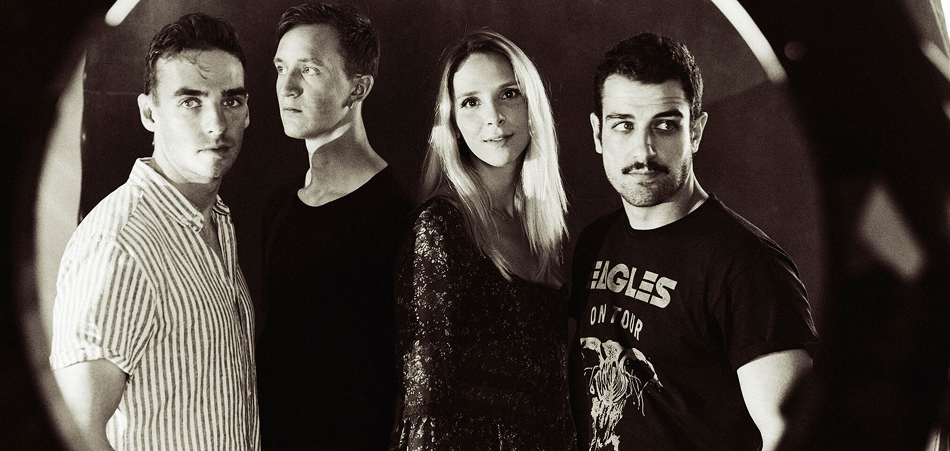 Today, Canadian band Wild Rivers released a red-hued lyric video for their single "Moving Target." The soul-watering harmonies the four-piece band offer in "Moving Target" are a match for the slow-motion, cinematic partner to this single.  
Moving in and out of focus, there is a retro vibe in this video that shadows the single perfectly. The band has created a space to watch and listen to the raw emotion that exists here. Recorded live off the floor, the band channeled the vulnerability and earnestness that they believe frame the lyrics. For them, "Moving Target" is about "being emotionally disconnected with someone you care about. It's about what people do to protect themselves when a relationship gets difficult, and the realization that cutting yourself off does more harm than good."
Wild Rivers are basking in the glow of their EP Eighty-Eight that dropped last year. Currently in Toronto writing for their next project, the band are still hitting the stage at stops across North America in the coming months.
View upcoming tour dates here