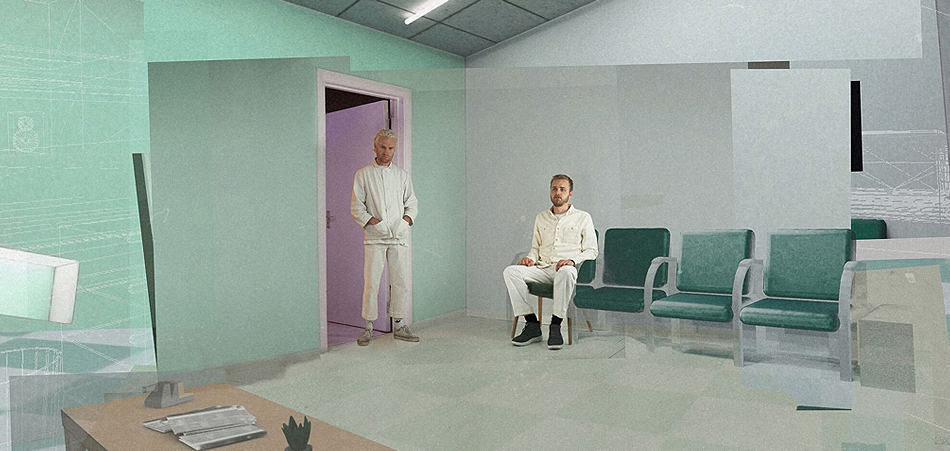 Freddie Clough and Jonny Woodley, aka San Scout, reintroduce their fully interactive VR world with the release of latest single "Science". Please, immerse yourself into the incredible minds of the London electronic duo. 
Working alongside designer Yuma Burgess, the dystopian world is based on the topical concept of music as a prescription drug and links to artwork, unreleased demos and their social profiles. Cool, huh? Visit the 'pharmacy' here.
"Science" is the latest track birthed from their virtual world; tapping into their brooding aura and incorporating their glitchy electronic production, the track is a punchy experimentation. An insight into their creative minds, "Science" is remarkably uplifting.
Delivering tight electronic production with a melodious pop infusion, San Scout are leading the way with their highly addictive tunes. The pair said: "This song was a result of losing our minds and trying to find them again. "Science" feels like the angriest track we've made and perhaps a representation of where our heads were at when we made it. We wanted to make something that was aggressive - again, to juxtapose that sedentary lifestyle."
With a unique style of writing and the use of distorted vocals, San Scout's vibes are invigorating. Taking influence from the most unlikely of sources - folk harmonies - the pair are building upon a sound that is truly captivating. Manipulation of sounds and production is key to this band's future. Get caught up in their world asap, honestly, it's worth it.