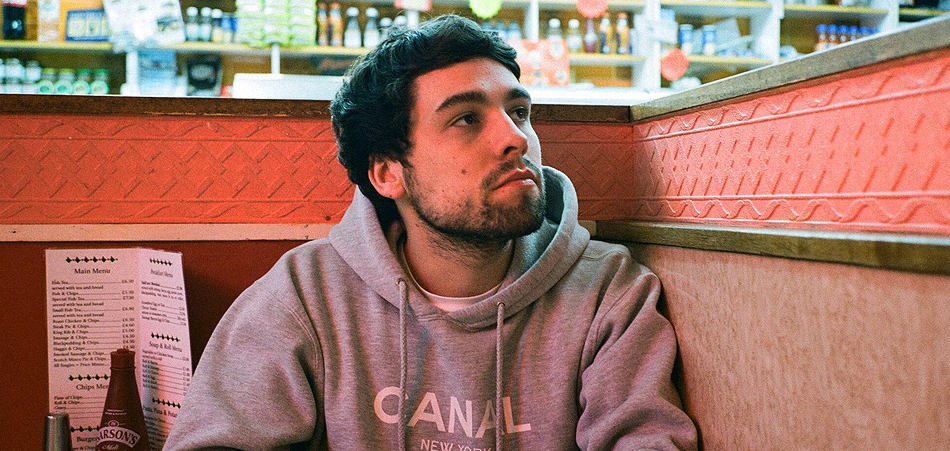 Although it's a relatively small part of Scotland, the city of Glasgow is acknowledged and understood as a cultural hub across the board, churning out experts in all the arts - but seemingly more in the electronic music department. Proof of Glasgow's seemingly endless pour of artists from the talent pool into the electronic scene is Chris McFarlane, better known as Big Miz. Chris is someone who has lived and breathed the city his entire life. It's where he got inspired to move into production and DJing, immersed in the cities clubs and social circles. "There is a thriving scene for most types of electronic music in Glasgow - which means there is a greater platform for artists to be heard outside of the city" Chris explains, when we discuss what sets the scene in the city aside from the rest, "A lot of the bigger labels in the city who have that worldwide reach are quite passionate about supporting the local talent".
"I started playing at a weekly student night in the now closed Club 520 on Sauchiehall Street with one of my friends Jordan Coleman, who later ended up being 1/3 of our crew running the Offbeat parties at La Cheetah" Chris recalls, speaking about his beginnings in club nights and DJing, "By the time that 520 closed we had been going out to the various after parties in the city for a year or two and were starting to get to know all the people involved in the scene. It kind of grew arms and legs from there and we ended up bringing a lot of guests to La Cheetah over the next 5 years. One of the highlights was Skatebard and it was also his first ever trip to the UK"
Between the running of club nights, trying his hand at productions and soaking in Glasgow's obscure after-hours party culture, Chris frequented Rub A Dub record store where he met Dixon Avenue Basement Jams - a duo and label responsible for delivering music from the likes of Denis Sulta, Fear E and Marquis Hawkes. "I had been constantly making music since I was about 16 and went through a few different phases making drum and bass, and later on dubstep. After going out clubbing and being introduced to things like Detroit techno and Chicago house music, that type of music really started to influence the music that I was making" Chris shares when speaking about his first release on DABJ, "I was sending music to a lot of people in the city at that time and out of the blue I got a message from Dan saying they wanted to release "Good Thing" which became the first track off my first EP"
After various releases and a Boiler Room under his belt, Chris' debut album Build/Destroy was released via DABJ - and was a project made over many years of bedroom production. "They album tracks were all made in my bedroom at my parents house over the 5 years of running our club night. Most of them were made using the synths that come standard with Ableton, as well as some samples I had collected from various places" Chris explains, before delving into the conception of the album itself, "I had a lot of tracks sitting waiting to be released on DABJ and me and Kenny were deciding what the best way to go about it was" he tells me - explaining the split-nature of the album, "Originally I was looking to release two separate EPs as I felt that this suited the tracks better. One would be a more melodic housey EP, and one a bit darker. None of the tracks were intended to be part of an album and I had this idea that if I was going to make an album I would like it to have a strong concept and be written as an album"
It's Chris' releases on DABJ and his hi-octane Boiler Room which have put him at the forefront of in-demand DJs. Continually championed on Radio 1, Chris this year is on the line-up for Annie Mac's Lost & Found festival in Malta and FLY Open Air - something he's still processing now. "I still can't really believe that I have ended up on the lineup for some of these festivals and I'll always be grateful for the support I have had along the way - I still get a bit nervous before I start but as soon as you play those first few records you get lost in the moment and get on with it" Chris shares, although he does confess dingy nightclubs still hold the main place in his heart "Smaller clubs are where you can really connect with the crowd and play some more experimental records. I think this is from playing in small basements and after parties in and around Glasgow so its where I feel most comfortable, I'm also relatively new to the festival scene so I am excited to see what is in store"
Among the festivals and club nights where you'll catch Big Miz this year, he assures me there is also new music incoming for 2019. "I have recently just convinced the DABJ guys to get me keys cut for their studio and its great having somewhere separate from your house that you can go to make music" he tells me, before sharing that some of the upcoming material isn't so new. "I have two records coming out on DABJ, one solo and one which is a collab with the DABJ troops. I also have a release coming out on Shall Not Fade - one of the tracks is about 8 years old and is mostly me on the piano trying to channel my inner Nils Frahm, and there is also a remix on there". With Chris telling me there is another track also due on Monki's &Friends label in the very near future, the DJ and producer looks set for another stellar 12 months.
Big Miz will play this years Lost & Found festival in Malta alongside the likes of Annie Mac, Artwork, Honey Dijon and Mall Grab, as well as Edinburgh's FLY Open Air on 18 & 19th May.
Connect with Big Miz: Soundcloud | Twitter | Facebook