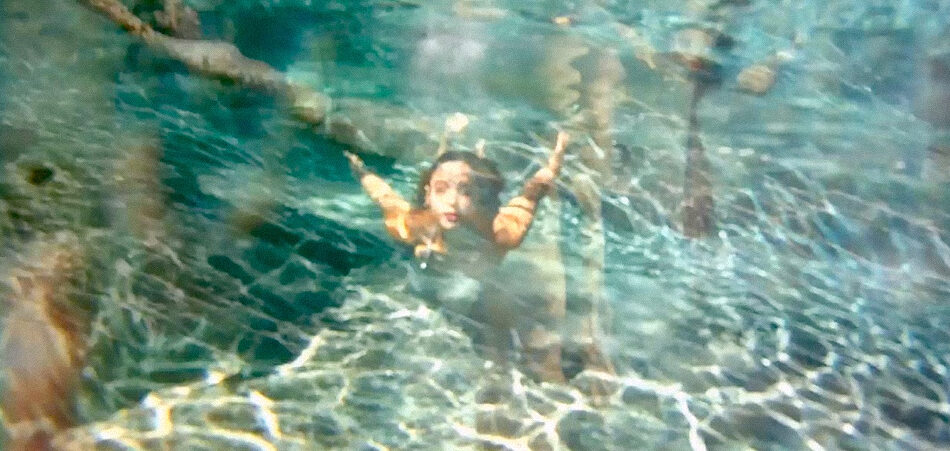 Oozing with retro vintage vibes, Dia releases her five track covers EP entitled Lollipop. Blending together chamber pop and folk, it features timeless hits from the 50s and 60s with a contemporary indie twist.  
The EP features songs like the well-known cheerful and upbeat Turtles hit 'Happy Together', but Dia's unique take on the classic is far from happy. Showcasing somber gloomy vocals atop a slow acoustic guitar, this melancholy interpretation gives the song a fresh spin and a whole new meaning.
Also off of Lollipop, is the iconic Beach Boys tune 'California Girls'. Slowed down with ukulele and soft shimmering synths, the track features a breezy island feel releasing a calming energy. Dia released a video of 'California Girls' that featured different portrayals of the 'California Girls' each unique and diverse in their own way.
The 1958 classic like you've never heard it before, Dia's version of 'Lollipop' is the standout on the EP.  With gentle guitar riffs and smooth delicate vocals, it leaves you savoring every note until the very end.
'A Perfect Day', the last track from Lollipop, features jangly electric guitars and stunning vocals displaying a variety of elevated tones. Tugging at your heartstrings, it's a deeply poignant track dark yet still uplifting.
Dia (Danielle Birrittella) grew up on a Hindu ashram surrounded by music from a young age.  She sang ceremonial ragas as a child. She soon began experimenting with music and songwriting. Using a ukulele gifted by her brother she'd sit on the bathroom floor coming up with melodies.
Known for her soft delicate vocals and vintage soundscapes, Lollipop is no exception creating innovative and memorable renditions, making each track her own.