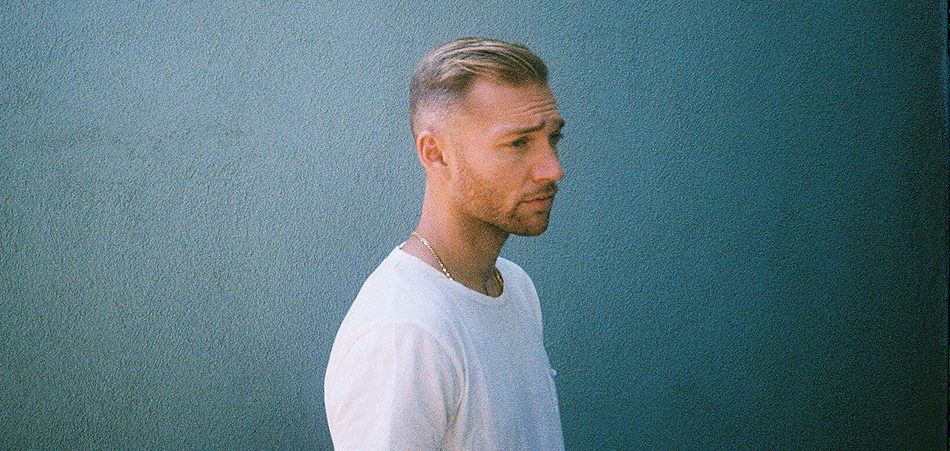 Pieter Oliver's debut EP Girl and a City Vol 1, is a phantasmagorical landscape of vibrant kaleidoscopic riffs and a medley of sonic influences, enveloping listeners in a blanket of feel-good warmth. The emerging Toronto-based singer-songwriter brings with him a wealth of musical upbringing that has prepared him to utilize his dynamism and versatility in all areas of music. His abilities have since taken him through a productive stretch of songwriting and toplining for other artists, culminating a unique, synergetic sound that dances fluidly through each and every track of Girl and a City Vol 1.
"Girl and a City Vol 1 is how my story starts and the perfect depiction of where I come from musically," Oliver reveals. "Sharing a similar story to my father, (falling in love with a girl and a city) I wanted to approach my music the same way he did in the late 70s/early 80s." The unique hybrid of the analog and the digital, of the past and the present, is thus - an amalgamation of his influences. Growing up with artists such as Paul Simon, Curtis Mayfield and John Mayer, Oliver deems his songs as folk storytelling. "It's rhythm and blues," he says. "But more importantly, it's me - raw and rough around the edges but real."
Blending masterful storytelling, the EP is an R&B soundscape grounded in hints of rock and blues, displaying his array of talents in a powerful and mesmerizing compilation of future revelations and nostalgic remembrance. "Something" opens the curtains with a soulful and sincere plea, highlighting Oliver's croons as the beat picks up for an emphatic composition of love and wonder. Following his sinfully smooth sound, title track "Girl and a City" blends in elements of percussive backbeats and heart-breaking piano chords for an incredibly raw sonic narrative.
"Truly Yours" takes a step into a more neo-soul soundscape, heavily influenced by classic blues; tinged with fluid organic instrumentals and subtle reverbs, Oliver's sincerity resounds in his robust lyricism. Continuing to cement his versatility, "Big Blue Bus" is a lively folksy track that maintains his R&B flow like a beautiful accompaniment. Lastly, rounding up the EP is "Under the Influence", an intensely personal jaunt brimming with emotive rhapsodies. Undoubtedly, Girl and a City Vol 1 is a beautiful testament to Oliver's authenticity as an artist and we look forward to what he releases next on his stunning sonic journey.
Connect with Pieter Oliver: SoundCloud | Twitter | Facebook | Instagram