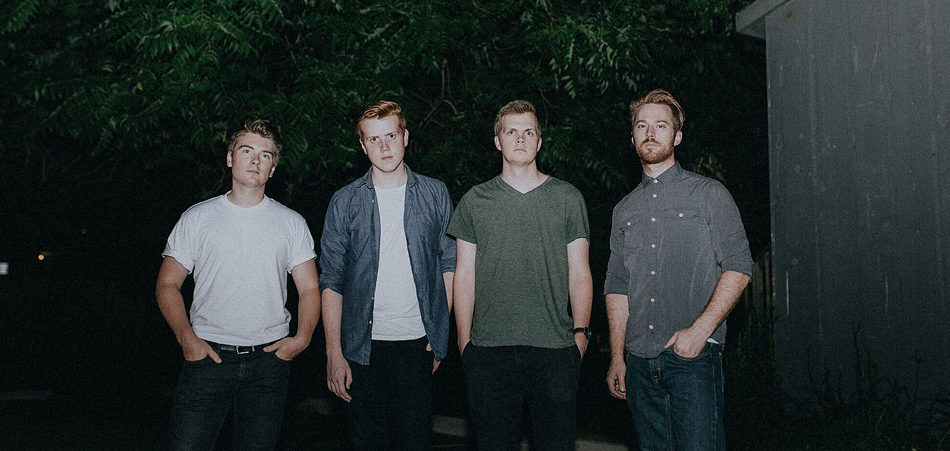 The fresh, energetic single "Never Was You" from Lost In Japan is the band's grand opening to their upcoming album - leaving no doubt of their ability to craft a track deserving of full volume. "Never Was You" marks the fourth single for the Ontario-made band.
The single, with its catchy rhythm and intense, instrumental-filled choruses, will force its way into your head. It's that type of song that has a place on all types of playlists; whether it be road-tripping, partying, or hanging out at home. The track owns a pop-like feel while still maintaining that unique, upbeat sound that accompanies all great indie-rock hits. The newly formed Lost in Japan seems eager to share their talent and knack for reflective lyrics and lively sound, as heard on previous singles like "Orpheus". For the band, "Never Was You" was the perfect intro to their debut album:
"This song we chose for our last single has been with us way before we were even thinking about an album. We wanted a song that really grabs listeners in and we thought this one was perfect for that." Lost in Japan
Following their EP, Ghost & The Wolf, the band will drop their debut LP October 5th. Having already played with acts like Ivory Hours and Hollerado, Lost In Japan is only getting started.
Check out Lost in Japan online: Website | Facebook | Instagram
Listen to their music online: Spotify | Apple Music | SoundCloud
Upcoming show:
October 5 - Rum Runners, London ON, CA