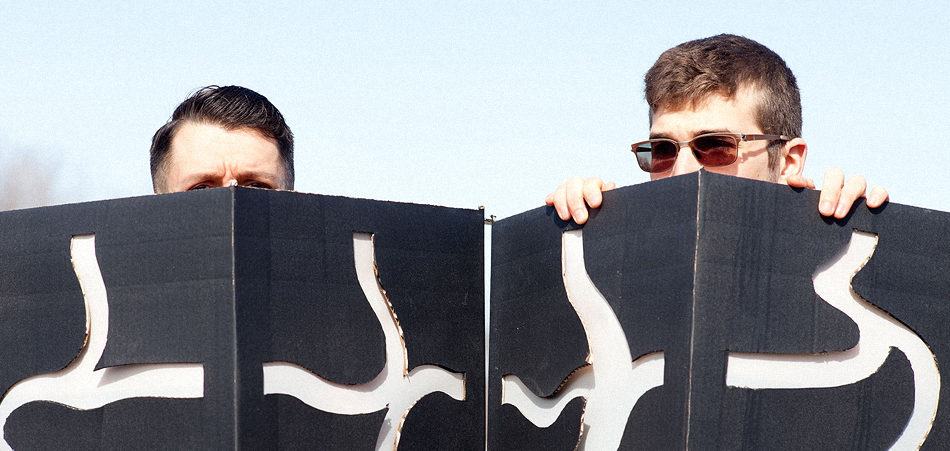 The Montreal-based duo DF sports an impressive audiovisual endeavor featuring live and looped saxophone by Dustin Finer alongside light installations designed in real time by Dan Freder. Their sound broadly encompasses a kind of ambient minimalism, with classical and even klezmer influences. Comparisons to Colin Stetson abound.
This week they're announcing "Telassim" a new sweetly ostentatious audiovisual performance. Begin your immersion by checking out the full video below.
There's a cosmic patience in Finer's playing. As the track's momentum climbs, the introduction of the percussive shuffling adds a delicate urgency before you see the musician's profile grab his instrument with a silhouetted confidence. He seems so utterly aware of the sea of musical motifs that swirl around him, courtesy of his looper. The way the warm flicker of triangular patterns ripples along the wall asks of us a soft reverence, to somehow bask in a mysterious poignancy. There is so much more here than meets the eye.