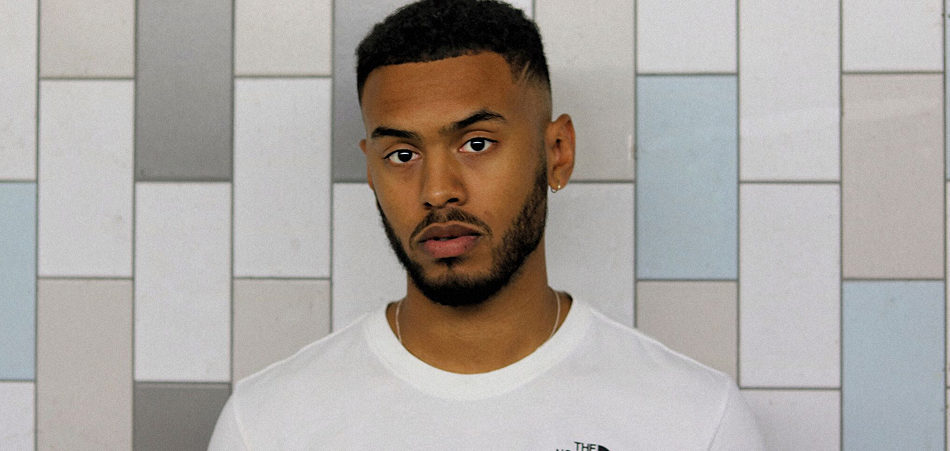 Future-soul singer-songwriter Jordan Higo's debut single "Lock & Load" is a showcase of velvety smooth vocals draped against a slick groove and emotive soundscape. Hit play below.
The up-and-coming act follows a road less traveled on this debut as he explores vulnerability in his songwriting expressed through a rich, heartfelt soundscape provided by Link Lewis and  Nicholas Keliris. His distinct vocal style exudes a very expressive feeling that tugs at the heart and explores the inner workings of trust. He shows how he struggles with being left exposed regarding opening up to another individual in this day and age where trust issues seem to be in abundance. As the young artist puts it "…should I let you in…can I rely on you for sure?"
The visual is particularly striking for its innovative touch which blends live action and animation (by Mirsab Janjua, Eugene Barnes, Sarah Richards, Beth Fairhurst) in a seamless fashion. Shot at Ka-Pow Comics (in Huddersfield), we see Higo settling to read his favourite comic book before the scene switches into a surreal animated piece.  The animation features Higo as the central character as he moves around in an unknown city searching for solace.
"Lock & Load" is the lead single off his upcoming EP Woman. Get the audio on Spotify 
Connect with Jordan Higo: Soundcloud | Facebook | Twitter | Instagram