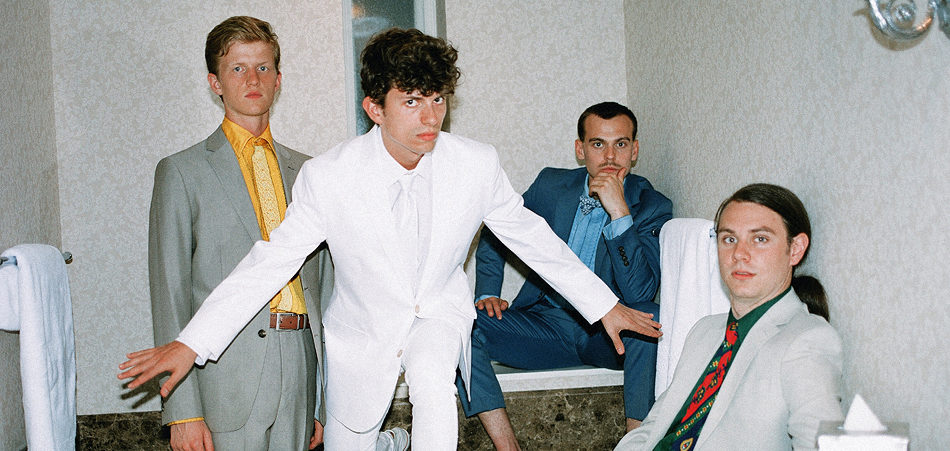 The up and coming synthy rock group Arlie has released "Barcelona Boots," a bangin' new single chock full of hard-hitting percussion, angular vocals, and spacey guitar riffs. Accompanying the single is a deliciously kitschy, low-budget video. If you don't immediately fall in love with the cheesy special effects, prepare yourself for some dreamy reverb and wholesome storytelling.
Their Facebook page describes their genre as "lo-fi sc-ifi wi-fi psychtyke-surfturf-bedroomheadroom moptop doowop bebop tweepop," which...isn't wrong? Their sound is a cozy, cuddly, intimate kind of party-going groove. They've got all the right hooks, all the right instrumentation to keep me listening. It may not be anything avant-garde, but it sure gets the job done coming through massive speakers.
The group started as a college dorm room project, gradually gaining more and more traction in the last year. Since they started playing, they've had help from Big Thief and Youth Lagoon producers, and even got spotted by the same management team that works with Beach House. You can look for their debut EP, Wait, which drops September 19th.
Connect with Arlie: Facebook | Twitter | Official Website