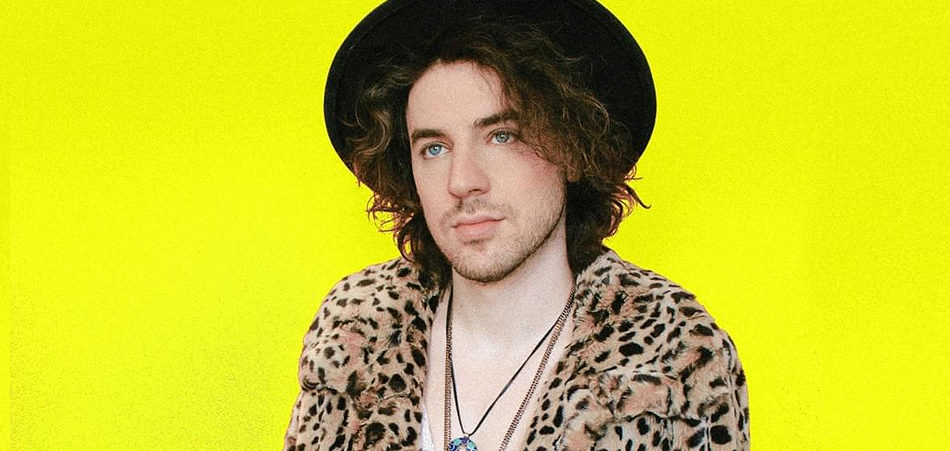 Alight with moody crooning and an energetic dance rhythms, "iDWF" is the latest single from New York City-raised and Los Angeles-based singer/producer LUMiN. Released today (August 31), the track is LUMiN's — née Austin Massirman — most recent foray into the spotlight, after spending time mostly behind the scenes as a songwriter and producer.
Opening over a punchy staccato and electric guitar strums, the lyrics describe that all-too-familiar feeling of being unable to shake off a past love — especially when our connected world makes it increasingly difficult to forget and move on. As the angst builds, the singer's breathy timbre begins to strengthen as he sings, "I don't wanna know/ Where you slept last night/ I just wanna see tears in your eyes/ Are you missing me?" Just as he starts to slip into self-doubt, LUMiN becomes resolved and belts, "I don't wanna feel," the song's title (an acronym for iDWF) and anguished refrain. The track then drops into an almost heavy, expressive percussion that makes you want to dance away the heartbreak.
"iDWF" follows LUMiN's debut single "HEAVEN SENT," which was released in May — a groovy electro hit with R&B sensibilities. He also previously released two demos on SoundCloud, "LiTTLE HELL" and  "ViTAMiNS," and went on to sell out his first two concerts in Los Angeles.
Connect with LUMiN: Instagram | Twitter | Facebook | Soundcloud