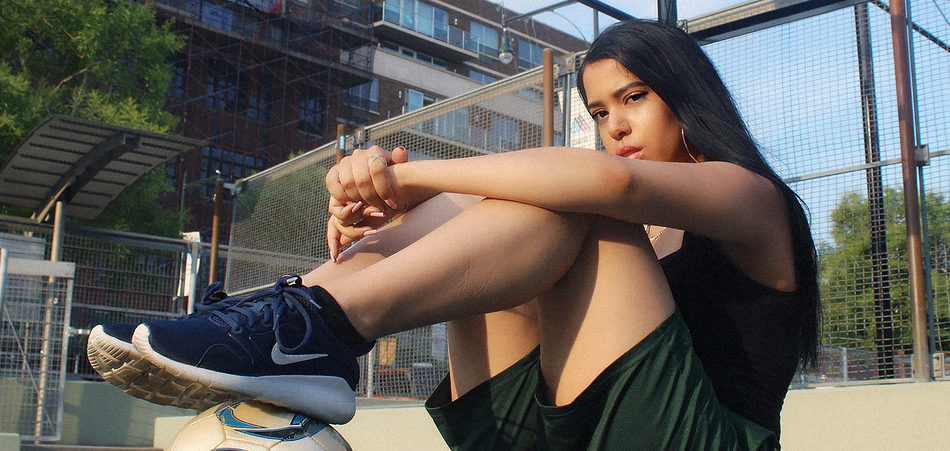 About 6 months ago, Ilham released her debut 7-track-EP '41-10'. Ilham's voice is uniquely different and her lyrics are compellingly alluring that they'll you make you re-live the moments that she so beautifully pens.
Now, she's back with the re-release of '41-10' and three new tracks that add an elevated quality level to the overall project. Born from a Moroccan family in Queensbridge, New York - Ilham says, "Being Moroccan instilled the hard-worker in me. I watched my mom growing up, and she just conducted herself in a effortless way. No matter what kind of struggles she experienced, my siblings and I knew nothing of it."
The second track of the EP titled, "cycle of games" is a true stand out track of the project. The mesmerizing instrumentals complement the personal lyric writing as Ilham opens up to deliver a deep, emotion-filled vocal performance. The song also features a guest appearance from singer Arin Ray.
When describing herself and her approach to music, Ilham shares, "I'm a kid from the projects who has a dream and broke all the doors to get to where I want to be. I'm a singer-songwriter, some would say I make alternative R&B music…but I don't believe in genres, I make music with real ass emotions." It's clear that this is an artist that's unafraid to not only explore the depths of her own personal self within her songwriting but also experiment with different styles of music within each different track. 
With an effortless infusion of hip-hop beats, various pop melodies, and silky, smooth R&B harmonies, Ilham is a songstress to keep on your radar. There are big things still to come from this songstress, so make sure not to sleep on this one! 
Connect with Ilham: Instagram | Twitter | Soundcloud