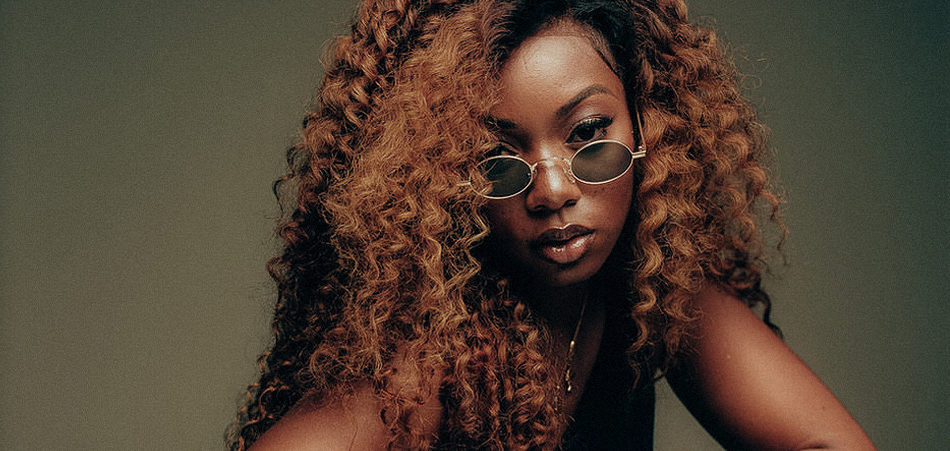 Having achieved cult status through features on the likes of Tion Wayne's "Home", rising R&B star Dolapo is striking out on her own with "Blink of an Eye", a quietly glossy study on the fantasy of falling in love. While her name is new, her involvement in the music scene is not; Dolapo has both sung back-up and co-wrote for artists such as MoStack, ZieZie and Young T & Bugsey, helping to add a layer of depth and feminine soul into every track. With the advent of the just released music video for "Blink of an Eye", we expect Dolapo to quickly rise to prominence with her polished debut visuals and seamless amalgam of vocal talent and style.
Swedish/Stockholm-based producer Anton Hård's production perfectly complements Dolapo's superb vocal performance. Dreamy, nostalgic and retro, the music video is a Petra Collins aesthetic of a vulnerable, celestial world. Never stopping but continuously panning, the entire length of the video seems to all happen before the blink of an eye. Dolapo's vivid nature and delivery of her lyrics, juxtaposed with an unusually hard bass line, underlines the visual story of a fantasy, of wondering what falling in love is like - and living it. The pastel yellow and pink hues complement and add to this fantasy, a visual style defined by the repopularized Portra and Kodak film photography.
The close-up shots of her crooning and of her moving fluidly through each shot, makes the video all the more personal and fulfilling, as though you're being brought face to face with raw emotions in the physical form of a human. Dolapo's shots with her love interest in the video is tension filled but indicative of someone understanding that they're falling in love - a relatable scene for many of us. The dream-like world Dolapo created for us in "Blink Of An Eye" is without a doubt, a true visual representation of what falling in love is like.
Connect with Dolapo: Soundcloud | Twitter