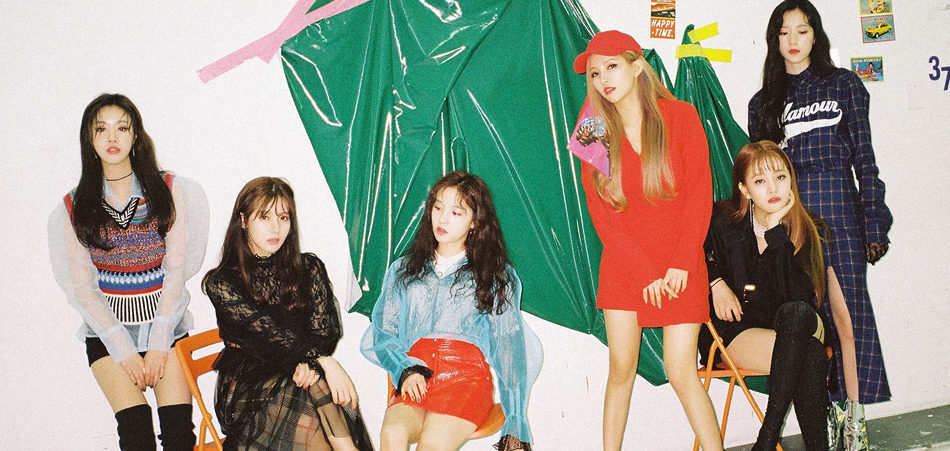 Following a wildly successful debut, K-pop girl group (G)-Idle — pronounced "idol" — made their comeback on August 14 with their second single "한(一)(HANN(Alone))."
The track opens with a whistling, echoing melody — a seductive guide that leads listeners through the tune's unraveling. Fierce verses and raps are delivered over punchy piano riffs and an exotic-sounding string section. A song about recovering from heartbreak, "Hann (Alone)"'s most captivating feature is the breezy "woo-hoo-hoo"s of the chorus, which reflect the opening. When trying to forget a past love, it suggests, one hopes to move on as swiftly as the wind.
The Cube Entertainment rookies made waves earlier this year with their breakout single "Latata," an instant hit that sent the sextet to the top of the charts and fronted their debut mini album, I Am. The visual for this number is in some ways the sister to that of "Latata," with similar Moroccan souk-style settings and bright hues. The Soyeon and Yummy Tone-penned "Hann (Alone)," however, is certainly the more edgy sibling, exhibiting a striking regality to her beauty.
In fact, the title itself seems to denote the Korean cultural idea of the same name (Han), which connotes feelings of lament and injustice, as well as helplessness over overwhelming odds. But even in darker, more menacing moments — Soyeon bleeds after touching a scorpion, Minnie puts a movie camera to her temple like a gun — the women of (G)-Idle still exhibit the same contagious energy and enticing aura that remind fans why they were drawn to the group in the first place.