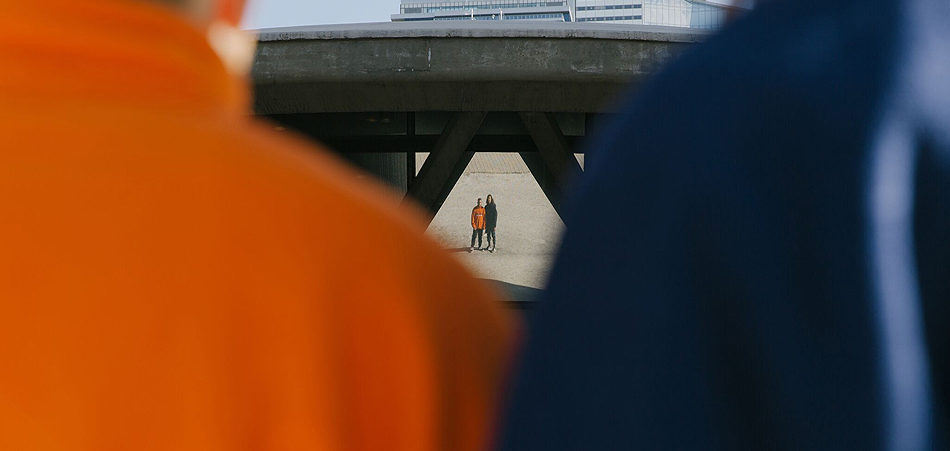 The duo of  singer Noah & producer Shagabond team up for a solid single  "Arouse"
For those who may be confused, this is the same Noah who put out "Needle" and "Fu Manchu" with producer Evil Needle some years ago. "Arouse" came about when the two linked up in Toronto to work on a collaborative album. While the song didn't take shape immediately during the session, the final output was conceived much later after various back and forth emails and texts. Shagabond went back to work building the beat from the ground up on his Rhodes keyboard while Noah came up with a fresh new melody and the rest is history. If you are a fan of Noah, you already know what to expect from the singer/songwriter who delivers pure soul gripping melodies and witty lyrics. "Arouse" is no exception and doesn't fail to engage the listener with its smooth luscious vibes and storyline which details a quicksand romance between two strangers. "Arouse" is taken from the duo's upcoming collaborative EP. Buy the song here.
Tidbit: Noah and Shagabond met in 2014 when Noah's dad and Shagabond's Aunt began dating.
Connect with Noah  : Soundcloud | Facebook | Twitter | Instagram
Connect with Shagabond  : Soundcloud | Facebook | Twitter | Spotify | Instagram