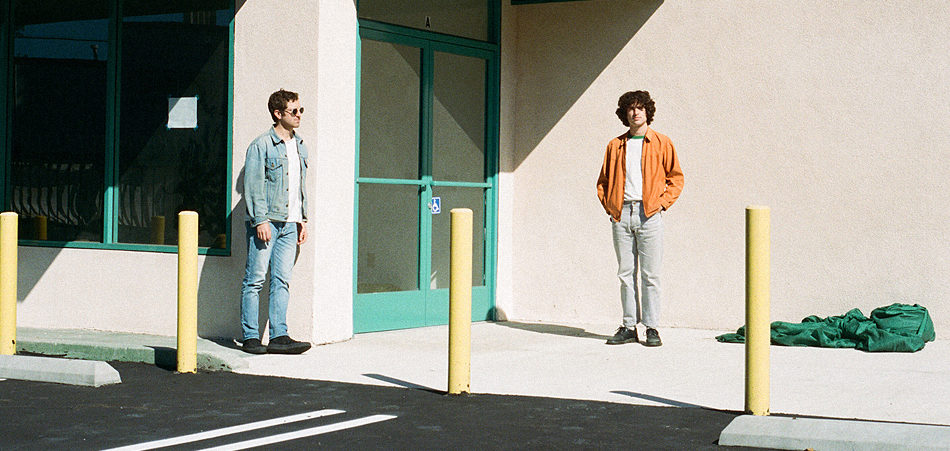 Cones is the Los Angeles-based dream-pop duo comprised of brothers Jonathan and Michael Rosen. Cutting their musical teeth in their hometown of San Francisco, the siblings developed a yin and yang technique with Jonathan having an affinity for pop stylings and Michael taking a more technical approach with a background in classical music. Together, Cones creates a hypnotic blend of lo-fi pleasure-pop. "Run the Risk" is their latest release hot off the heels of signing to Los Angeles label, Dangerbird Records, and subsequently announcing their debut full-length record.
Opening with an enchanting waterfall of synthesizers and glistening guitar motifs, "Run the Risk" straddles the line between smooth psychedelia and soft rock a la Todd Rundgren. The driving dance beats and playful basslines provide a lush, 80s-inspired bed for Rosen's vulnerable lyrics.
"Run the Risk" takes its fair share of chances and Cones succeeds in providing a shimmering example of what's to come.
Catch Cones at their August residency at the Bootleg Theater in Los Angeles.
August 6th – The Bootleg Theater, Los Angeles, CA (with Pavo Pavo, Walcott's Instant Pain Annihilator)
August 13th – The Bootleg Theater, Los Angeles, CA (with Palm Springsteen, Lily McQueen)
August 20th – The Bootleg Theater, Los Angeles, CA (with Malcolm Oliver Perkins, Sonoda)
Connect with Cones: Website | Facebook | Twitter | Instagram | Spotify