Fans of The M Machine, commence celebrations. Devotees of the famed San Francisco act have already been delighted by one half of the duo Swardy's debut solo record, the blissful "Here On My Own." At long last, the world is ready to experience the full five-track debut EP of the same name, releasing on none other than Mat Zo's MAD ZOO imprint. EARMILK is absolutely honored, and I am personally gobsmacked, to premiere Here On My Own, right here on our pages.
Blessed with whimsical cover art courtesy of Matt Forsythe, lead designer of Adventure Time, Here On My Own is as easy on the eyes as it is on the ears. A lustrous cacophony of sounds kick off the EP with the short and sweet "Begin At The End," which sets the stage for my undisputed song of the summer "Here On My Own." Buoyant and breezy with an infectious low end that will keep you toe-tapping all season long, the satisfyingly lengthy stunner reaches the euphoric heights fans of The M Machine will undoubtedly crave. "I Remember Maine" approaches cautiously, demonstrating Swardy's precise knack for sonic theatrics, and restraint. Don't expect this track to dissolve into a electro anthem, it's a smooth piano instrumental that whets the palette for what's to come.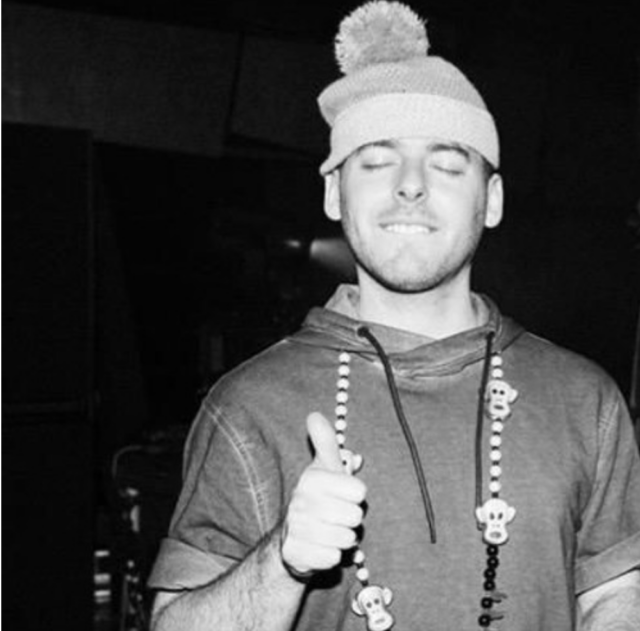 "Ballyhoo!" is a truly contagious two-stepper that takes notes from the full dance music spectrum, even stealing some tricks from old school hip-hop on its punchy bass line. Impactful lyrics cascade over an emotional buildup – "if its all the same I'd rather spend my time with you," exploding into a scorching drop. Bringing it home is "Ol' Starpluck," a lo-fi masterpiece that you can just hear emitting from an old fashioned record player – a perfect 4×4 for twirling your lady on the dance floor, grooving in your car, and simply enjoying life.
As a whole, Here On My Own demonstrates the heights dance music can reach when at its absolute best. Swardy and his generation-defining production are truly a gift to the electronic scene at a time where true innovation is so deeply underrepresented. With a laundry list of career milestones such as performances at Ultra, EDC, Electric Zoo, and Shambhala, as well as high profile remixes for the likes of Bruno Mars, Empire Of The Sun, Passion Pit, Dog Blood, Madeon, and Kill The Noise, Swardy's reputation precedes him. However Here On My Own heralds a new dawn for the producer, fully embodying his own personal brand of sonic wizardry in a glistening first body of work. Porter Robinson recently used his platform of esteem to sing Swardy's praises on Twitter, sharing that Here On My Own had "blown him away." We couldn't agree more. 
Here On My Own Tracklist:
1. Begin At The End
2. Here On My Own
3. I Remember Maine
4. Ballyhoo!
5. Ol' Starpluck
Connect with Swardy: SoundCloud | Twitter | Instagram