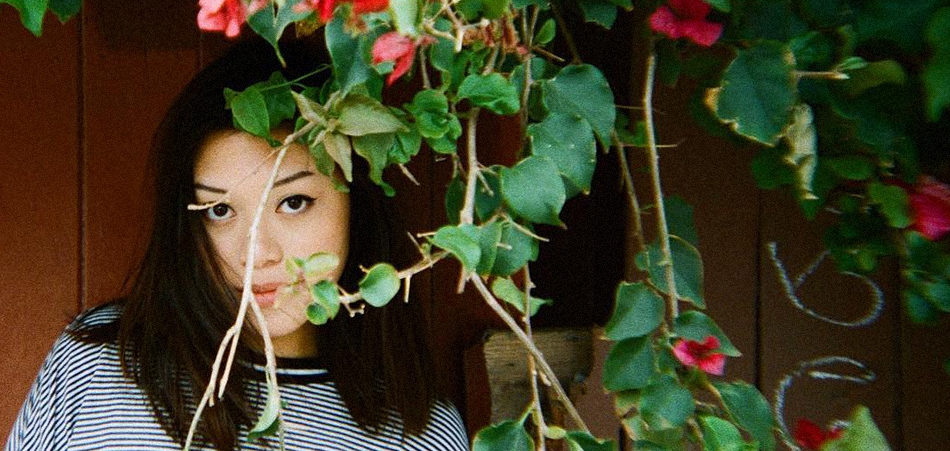 Some of our favorite music right now has pulled from music or artists that came before them. It's a never-ending cycle of repurposing elements of the past. The beautiful part is that great artists today know how to make it their own but still invoke that nostalgic feeling. Singer-songwriter Cehryl is proving to be one of those great artists.
The Los Angeles-based singer is crafting music that gives you 90's R&B, with a little pop, vibes. With her new video for "Half the Time", she is also creating visuals that aesthetically match that vibe perfectly.
The Will Park directed and colored video was edited by Cehryl, and it has a certain simplicity to it that brings the song to life even more. From seeing Cehryl in front of projections of old images and animations to her walking around in the same space helmet seen on the single artwork, this video captures the nostalgic feeling Cehryl's music gives. When asked about "Half the Time" and the new video, Cehryl shared,
"'Half the Time' is about having someone raise your hopes up to the crest and then dropping them, but not without pendulum swinging them back to the top. The music video was a fun day shoot with a friend and an overnight editing trial on adobe premiere trial."
Cehryl is definitely an artist to watch. Be sure to keep her and her music on your radar.
Connect with Cehryl: Soundcloud | Twitter | Instagram