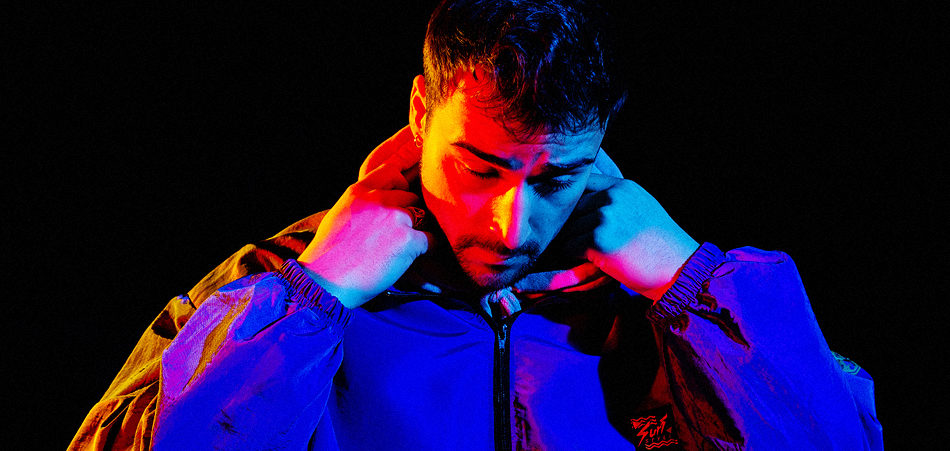 Ben Khan has clearly been working hard on his new self-titled album, Ben Khan dropping August 10th 2018 with Dirty Hit. Launching cryptic interactive website The Foundation, and dropping some killer extragalactic singles in the lead-up. As a result, we're incredibly excited to have this exclusive teaser for his first live performance in three years.
In "a.t.w" for instance, ominous arpeggiated synths begin and circle, creating mystery, and thrilling drama. As can be seen from the live visuals almost immediately; we know that we're in for an exciting journey ahead. However, what keeps us on our toes in the depth to this dynamic mixed-reality performance. We love the paranormal aspect. In fact, there's an undeniable joint sci-fi, and fantasy notion at play in Ben's new music. Even though Ben directed the performance visual himself. The video notably also features Ben and his band inside what could potentially be described as an interstellar cube of reality. Perhaps a clever trick for transcending time; by putting himself between the visuals and the music "a.t.w" feels even more immersive. Of course with visuals like above, we'd certainly lose track of time too.
Consequently, we simply can't wait to catch one of Ben's new sets live. In view of this make sure to pre-order Ben Khan here, and totally keep an eye out for live dates.
Ben Khan tracklist:
1. 2000 angels
2. do it right
3. monsoon daydream
4. ruby
5. a.t.w (against the wall)
6. fool for you
7. the green
8. soul into the sun
9. our father
10. love faded
11. dntwanturluv…
12. merchant prince
13. ruby1strecording
14. waterfall
15. warriors rose
Connect with Ben Khan: Facebook | Twitter | Instagram | Spotify | Website