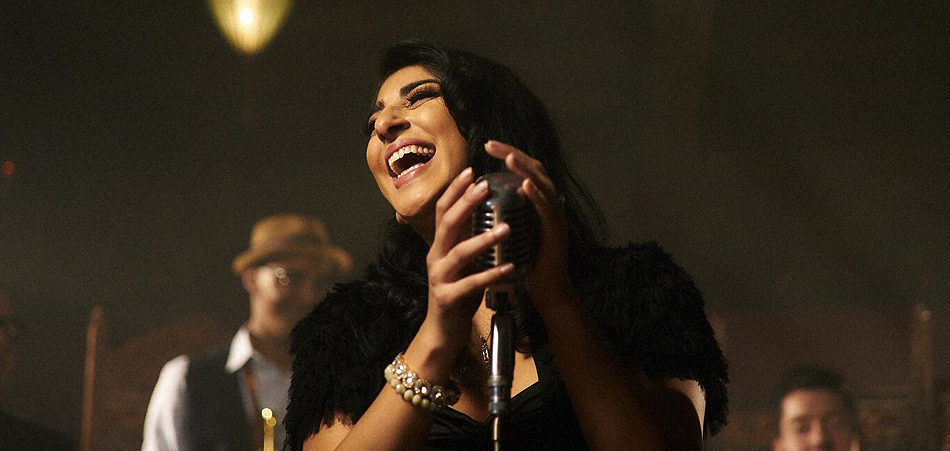 Critically-acclaimed Atlanta-based soul ensemble, Ruby Velle & the Soulphonics are the heirs to a new generation of soul music breaking into the charts with this latest single "Broken Woman".
"Broken Woman," tells a story of someone who must stay resourceful in a world unimaginably unequal (sound familiar?). Lead singer Ruby brings the topic close to home with her powerful vocals and heartwarming lyrics. She delivers a stunning performance alongside the band that provides her with the perfect soulful and spirited backdrop. The engulfing combination of groovy drums, soul-filled guitar/keyboard arrangements, and a solid horn section help raise "Broken Woman" to a higher listening plateau.
The visuals for the record are particularly stunning as huge kudos need to be given to Hales Photography and Juel Concepts team for coming up with the concept and executing it in the most effective manner. Set in Atlanta within the Rouge room of Paris on Ponce. The set brings a New Orleans style dive into the now, and sparked several ideas almost instantly for our main characters actions and scenes. The team also made use of a new software called Flixel to enhance the portrayal of the lead woman gone off the rails as near-illustrations reminiscent of baroque art. To pull the storyline of chaos through we got to explore dramatic lighting, perfectly crafted, that lent well to the moving canvases. 
Stream "Broken Woman" here
TOUR DATES
Sunday Exchange Concert Series, Aberdeen, NC
7/28/2018
Bragg Jam, Macon GA
8/31/2018
Mauch Chunk Opera House, Jim Thorpe PA
9/2/2018
Blues Views & BBQ Festival, Westport, CT
9/9/2018
Sellersville Theatre 1894, Sellersville PA
Connect with Ruby Velle & the Soulphonics: Soundcloud | Facebook | Twitter | Instagram