Since 2012, Pro Era has been at the forefront of the New York rap scene. Their lineup bears hints of versatility within its consistent, boom bap sound. They have been heralded as the group to bring back the "90s sound," but they are much more than a recreation of a different generation. The collective is uniquely modern but never fails to pay homage to the some of the best from their city. 
Dessy Hinds is one of Pro Era's most talented lyricists, and has been rapping since before he was 16 years old. He progressed into music naturally, and this is evident through his incomparable wordplay. "I got into rapping through poetry. I was a young poet in junior high school. I was tired of school like every other creative. I used to write a lot of poems in the back of my notebook. After a while it makes its way to the music," said Dessy Hinds in a phone interview.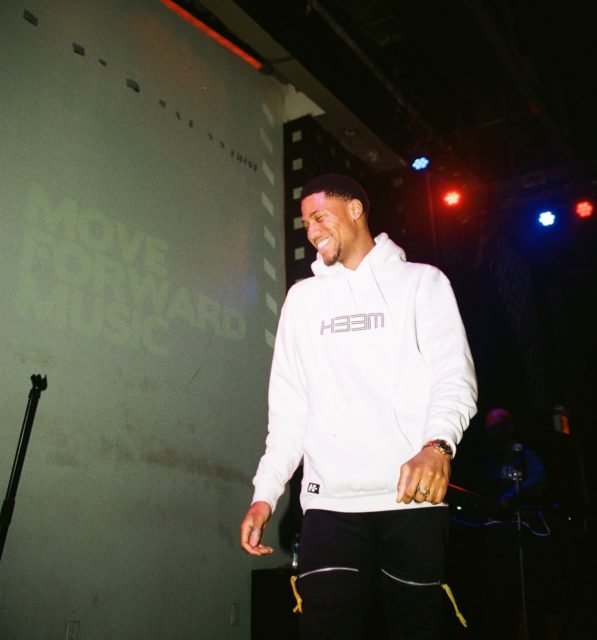 After he began rapping, he became a part of Pro Era and knew immediately that it was something special. "That was like around close to the ending of 11th grade for me. I was like in 11th grade transitioning to 12th grade. I knew Joey [Bada$$] and Kirk [Knight] first because we both went to junior high school so we just kept in contact. Me and Joey kept in contact through high school because at the time he didn't live far from where I was living in Brooklyn. We were like less than 10 blocks away from each other. I just used to go over to his crib to record music," Dessy Hinds said. "When [Capital] Steez was alive I used to go over to the homie Dirty [Sanchez], I used to go over to his crib and Steezy would be there and I'd just be rapping for Steezy for hours. That was something that I knew was special because of Joey and Steez. Joey and Steez made me realize how special Pro Era was beginning to be."
The days that Dessy describes were over five years ago, and since then the crew has evolved and pushed out music over many different platforms. They have released music on Tumblr, YouTube, DatPiff, SoundCloud, Spotify, Apple Music, and even partnered with car company Scion to release their EP The Shift in 2014. Frontman Joey Bada$$ just began his 47 Minutes podcast on Tidal, but Pro Era didn't find their first buzz on Jay-Z's streaming service. "Truly, the people that have been tuned in from day one was from Tumblr," Dessy Hinds said. "We were really Tumblr lit. We used to drop things on Tumblr first. We dropped our first mixtape on Tumblr."
Since the Tumblr days, they have learned their way around the crowded hip-hop landscape. Recently, they have been pushing their releases through SoundCloud and, according to Dessy Hinds, this is no accident. "We've all as a collective had conversations about the Pro Era SoundCloud because that has like 1.7 million followers. We were like 'Yo, that's such a great outlet to continue to release music on first because like those are your fans. Before the streaming and the DSPs, those are the people that have been tuned in from day one,'" he said. 
In the few months that have made up 2018, Pro Era has already released more than a few songs on their SoundCloud account, including verses from Joey Bada$$, Dessy Hinds, Aaron Rose, and Nyck Caution. In particular, Dessy Hinds seems ready to take his game to the next level: he dropped a single, "Savior," and was featured on the well-received Joey Bada$$ track, "King to a God." "Savior" saw Dessy prove that he didn't leave his aggression behind with his lack of 2017 drops, but instead is more hungry than ever. 
"It's all energy when I'm in that booth," he said. His two placements so far in 2018 are two more than he had all of last year, but he said he has been (and will always be) all about the music. He spent three years at CUNY Medgar Evers studying liberal arts with a concentration in mass communication, but unlike many other artists, college came second. "At one point I was touring and going to college," Dessy Hinds said. "It shaped me. It didn't do much teaching to me, it shaped my way of thinking."
Since leaving college, Dessy and his peers have seemingly been working non-stop, but not sharing much of the work with the world. He has a project on the way that he says has been in the works for three years, but there is no promising on when the fans will get their ears on it. "The thing is, I want the people to want the project from me," he said. "Music is coming in forms that people are expecting and people are not expecting."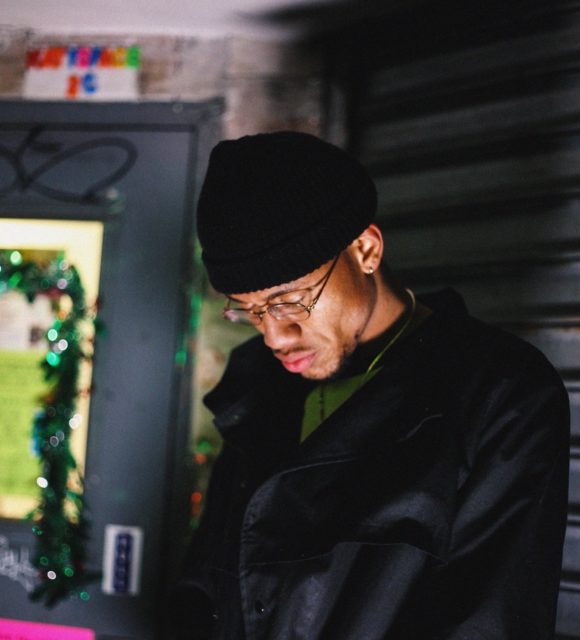 Pro Era fans have learned to expect the unexpected, but Dessy said that within their unpredictability, they will be dependable in 2018. "We [are] being consistent with everything this year." They are undoubtedly preparing for a big year, and one of the most anticipated projects is Capital Steez's posthumous project, King Capital.  After an announcement that it would be released on December 23rd, 2017, Joey Bada$$ took to social media in early December to announce the album's delay. Since then, the collective has only seemed confident that King Capital will be special for the fans and themselves. 
Dessy Hinds said that to put out King Capital "means the world to us, and it's a Steezy world. This is Steezy's world. It's coming." Another project that has been teased for years is a full-length Pro Era album, but there is no telling when that will make its way to their supporters. "We are just reinventing ourselves and coming back to the fans," Dessy Hinds said. "Scratch out that word fans, it's the supporters, it's our supporters who keep us at this level of possibilities. It's because of them that we are who we are and we'll never take that away from them." Their appreciation for their supporters has never lacked, and it's easily assumed that Pro Era is only aiming to unleash some of their best music yet.
There is no guessing the content or timing of Pro Era's 2018 musical campaign but, judging from the first few releases, it should live up to the hype and more. Their motivation and success are already at an all-time high, leaving an intriguing eight months ahead of the crew. "It's about making timeless music," Dessy Hinds said. He just released the music video for his single "Savior" but this is just the beginning. As for what's immediately next for Dessy Hinds, he said that the "introduction to the life and times of Dessy Hinds" is next. "New Pro Era music on the way."