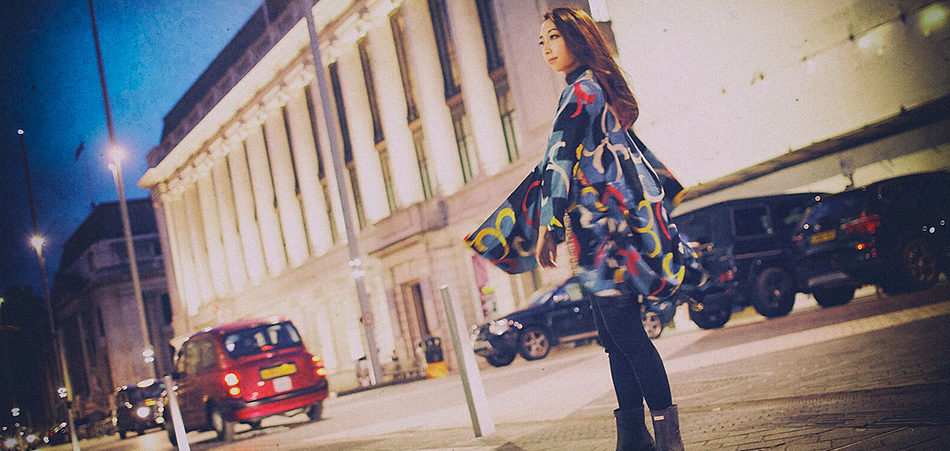 Singer-songwriter Rié is back with her brand new record titled "Benevolent Creature" which was produced by Squizzle.
Whereas Rié's music has previously touched on themes of isolation and relocation, this time, with the pulsating electronica vibes of 'Benevolent Creature', Rié observes humanity's more pensive and pertinent issues. Addressing the notion of a 'problem' - something that she metaphorically characterizes as the 'creature' - Rié asserts the necessity of compassion and benevolence when dealing with issues.  She further explains "Whether it's a mental issue, alcohol or drug addiction, or simply a bad relationship, I can't name one person who lives a 100% problem-free life,". Far from being preachy or overly self-righteous she only aims to encourage the listener to stand up and face the problem squarely.
The video, which is shot by Will Hutchinson, is a performance piece which helps emphasize Rié's affinity for painting and Japanese culture - as highlighted with her handmade kimono and Japanese artistic techniques. The pulsating electronica of "Benevolent Creature" shifts Rié's acoustic sound and draws heavily on influences from Björk and ANOHNI whilst lyrically looking to deconstruct the notion of a 'problem'. Last year she relocated to the UK and will continue with singles throughout 2018, building towards her debut album release in 2019.