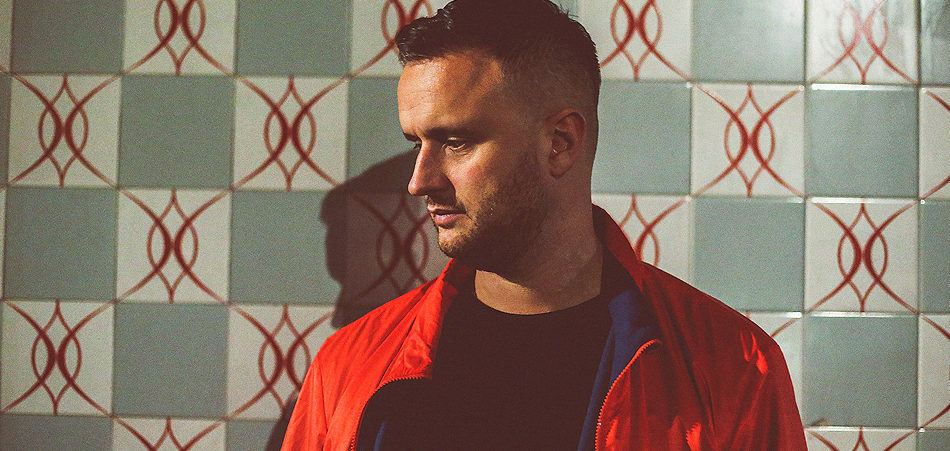 Boxia first truly broke onto the house and techno scene in 2015 with EPs on fellow producer Shadow Child's Food Music and also on Waveform Recordings. He was supported early on by the big names in the game - with the likes of Adam Beyer, Eats Everything and Maya Jane Coles playing out his productions on the dance floors. Fast forward to 2016 and Boxia continued his success within the electronic scene with releases on No Ideas Original and Flashmob Ltd, as well as two stand out sets at London's Tobacco Dock and taking to the decks at the esteemed Junction 2 Festival.
Fast gaining recognition as one to watch with B.Traits also pipping him for a Future 12 residency on BBC Radio 1 throughout September, 2017 saw performances at Darius Syrossian's DO NOT SLEEP parties in Ibiza, multiple We Are The Brave events (as well as releasing on the label) and playing alongside Joris Voorn and Alan Fitzpatrick at Fabric in London.
It's now 2018, and Boxia released his highly anticipated Ethereal Education EP via Adam Beyer's Drumcode imprint on Monday 12th March. After displaying his ability to play techno as well as produce it in his own unique style, it's no surprise to discover Boxia has an extensive background and invaluable knowledge surrounding the last 20 years of dance music and is an almost obsessive collector. With that in mind, EARMILK spoke to Boxia about his journey through the world of dance and the rave scene, asking him to share music that shaped his sound and provides heavy influence in the music he puts back out in to that very same scene.
LFO Versus F.U,S,E. -  Loop (Fuse Mix)
This is everything techno should be and more. It's an out and out benchmark on how to sequence moments into music. The excessive percussion and distorted kickdrum are expertly programmed. Hats off to Richie Hawtin and Gez Varley for futureproofing this track.
Fast Floor - Plight of the Innovators
One of my main focuses when making music is to try and look forward and make something that will stand out and hopefully stand the test of time. Jack Smooth aka Ron Wells created a whole genre pretty much single-handedly and when I listen back his sound is as unique now as it was when he made it.
Reset Robot - Hanging Gardens of Babylon
This track does funny things to me. It's a real reminder to make music which resonates with people not just on the dance floor but wherever they choose to take it in.
New Order -  Blue Monday
The composition of this is wonderful and I still play it regularly. There are like 5 or so drops in this, just reminds me rules are there to be broken when making music.
Pink Floyd - Shine On You Crazy Dimond
If you follow my music you'll already know I love Pink Floyd and 'Shine On You Crazy Diamond' is a work of art. Most of the tracks sound obscure and that's certainly something I like to sprinkle into my music.
Boxia's Ethereal Education is his Drumcode EP debut. Following on from the release of 'Revolution' on the swedish techno imprint in 2016, Ethereal Education is a whole medley of acid influence and expansive melodies. The four track EP embodies Boxia's powerful, modern techno production whilst providing old school influences - from the opener 'No World Order', the emotive and catchy synth lines of 'Only Human', 'Unreal' with it's peak time presence and the classic dance influenced title track 'Ethereal Education' - it is truly a showcase of Boxia's talents as a producer of high quality, versatile and authentic electronic music.
With the ever changing and developing landscape in electronic music, it's important to keep things fresh and moving forwards. EARMILK asked Boxia to close out with a handful of producers and DJs who he thinks are really stepping up the game and constantly providing something new to the scene.
Noncompliant aka DJ Shiva
DJ Shiva comes with something expertly crafted and new with each release and DJ set which is marvellously refreshing to hear
Errorsmith
I don't know where to start here however they're moving mountains for me. Unreal music.
Tomas P Heckmann
He has been about forever but still manages to come with music which blows my mind.
Detboi
An unbelievable producer who for me broke down jungle music's barriers. Epitomising breakbeat in the new world, his slower music is in a genre of its own.
Dj Bus Replacement Service
I'm really into things i don't fully understand and this artist is one of them, I'm pretty sure this is the future.
Boxia's Ethereal Education EP is out now on Drumcode and available to purchase via BEATPORT.
Boxia plays Drumcode Festival on 18 August in Amsterdam at NDSM. More info HERE.
Connect with Boxia: Facebook | Soundcloud | Twitter