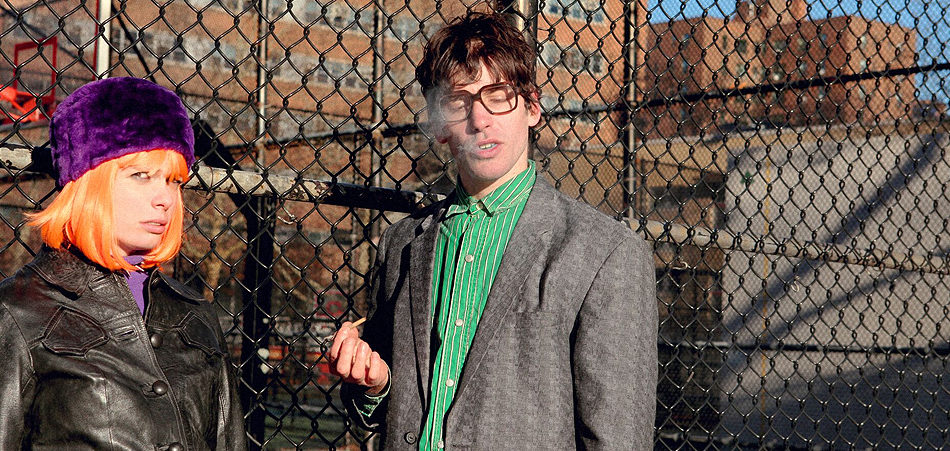 French psych-pop genius Jazzboy has come out with a new single/video which we are happy to share with you today. Jazzboy released his self-titled debut single last year, followed by his second "Bored in Bora Bora". "Harlem" follows as the third, making his body of released work a small but incredibly promising offering. Jazzboy does one of my favorite things very well: he crafts a unique, distinct sound both sonically and structurally, yet still remains viciously catchy. Who wants to go to a fancy restaurant and not enjoy the food right?
"Harlem" starts off with some wickedly warped sky-high synths that are complemented by some equally contorted subterranean vocals. The sparse snap beat soon amps up for the entrance of Jazzboy's dreamy and sentimental spoken word/rap. There's a twisted looseness, a strange swagger to this song that is undeniably enjoyable. By the time Loucye300's (Lucie Garrigues) vocals come in in the second half, it's hard not to love it. And it captures the feeling Jazzboy had when first visiting the area:
"'Harlem' is a song about love at first sight. I remember going to NYC with my parents while I was eleven I think, and we stayed in Harlem. While walking the streets at both day and night, I had this very weird feeling of love and fascination, the vibe was really special...I certainly felt kind of high without even knowing about the feeling. It's all unconscious I guess, but the place struck me as a child and I'm so glad I went back there to shoot my own psych musical. And got to unload fake vomit on the pavement." 
The video was co-directed by Lisa Boostani and Jazzboy and, obviously, filmed in Harlem. A passionate monologue by Scoop Slone kicks things off and entrances us much the same way strangers would when we were kids (though maybe with some of the language and subject matter flying over our heads). Then we're taken through a woozy, pastel soaked trip along the city streets that also sparks childhood memories of feeling awed and overwhelmed by traveling to a new place. Jazzboy's work refreshes the meaning of the word creative. I'd like to say I wish this was more common, but that would detract from the artistry that is necessary to achieve it.  
Stay tuned for Jazzboy's debut EP, which is set to come out in September, and his upcoming NYC show dates in May.