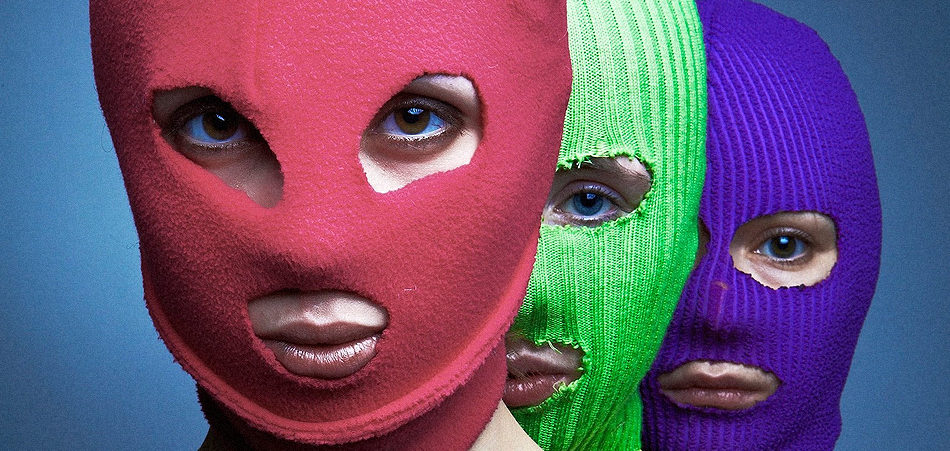 Pussy Riot, the notorious group of feminist multi-media artists, is back on International Women's Day with a powerful video to their song with Dave Sitek— "Bad Apples." The song itself, like many of their politically charged tracks, calls people to action:
killer cops - lock em up/
the death machine - just lock it up/
all this violence - lock it up/
the rest of us have had enough/
hatred - lock it up/
populism - lock it up/
fuck corruption - lock it up/
enough
The video is directed by Matt Creed and features a woman in a uniform, furiously chopping apples from two towering stacks. As the chopping progresses her fingers begin to bleed, and she squeezes a rotten apple, creating a visceral oozy mess of goo and blood. Pussy Riot speaks on the message conveyed in the project, saying, "Hey comrades. Hope you are not going to like our new track, since it's dedicated to really disgusting things. Hope you will turn it off, go out and act." The good apples are each a part of the increasing saturation of music that mollifies us instead of addressing vital issues— like bubblegum break-up songs, and shallow lyrics about partying on the weekend. These songs are a part of music, but they are rarely the songs that plant seeds that inspire people to make a change in the world. A song that can do that is a bad apple.
Having been jailed for two years in a Russian prison for performing "Virgin Mary, Put Putin Away" in the cathedral of Christ in Moscow, Pussy Riot is an incredible example of how art and resilience can inspire change. The anti-populism, anti-hate, anti-Putin, yet positive, loving and feminist attitude of the group has helped to propel their music to a large following of fans who share their sense of urgency for action against oppression. Get tickets here to see Pussy Riot on their ongoing tour, which is more than a concert— it's a political rally with "fucking amazing grass root activists organizations and politically charged artists [sharing] the stage."
Pussy Riot Tour Dates:
3.06 - Chicago, IL @ Subterranean (sold out)
3.07 - Chicago, IL @ Subterranean (sold out)
3.08 - Chicago, IL @ The Beat (sold out)
3.10 - St. Paul, MN @ Turf Club (sold out)
3.13 - Austin, TX @ SXSW opening show @ The Main - 7:15pm
3.14 - Austin, TX @ SXSW Lennon Bus @ Belmont - 12am
3.18 - Mexico, MEX @ Vive Latino
3.20 - Portland, OR @ Doug Fir Lounge (sold out)
3.21 - Portland, OR @ Doug Fir Lounge (sold out)
3.22 - Seattle, WA @ Chop Suey (sold out)
3.23 - Seattle, WA @ Vera Project (sold out)
3.24 - Boise, ID @ Treefort Music Fest
3.27 - Santa Cruz, CA @ The Atrium at The Catalyst
3.28 - San Francisco, CA @ Rickshaw Stop - 2 shows (sold out)
3.31 - Los Angeles, CA @ The Echo (sold out)
4.01 - Los Angeles, CA @ The Echo (sold out)
4.02 - Los Angeles, CA @ Echoplex
5.18/20 - Gulf Shores, AL @ Hangout Festival
5.25/27 - Boston, MA @ Boston Calling
June - Berlin, GER @ JVA Prison
[More to be announced]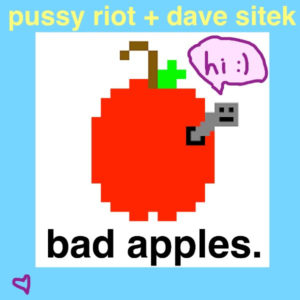 Connect with Pussy Riot: Facebook | Instagram | Youtube.com | Mediazona