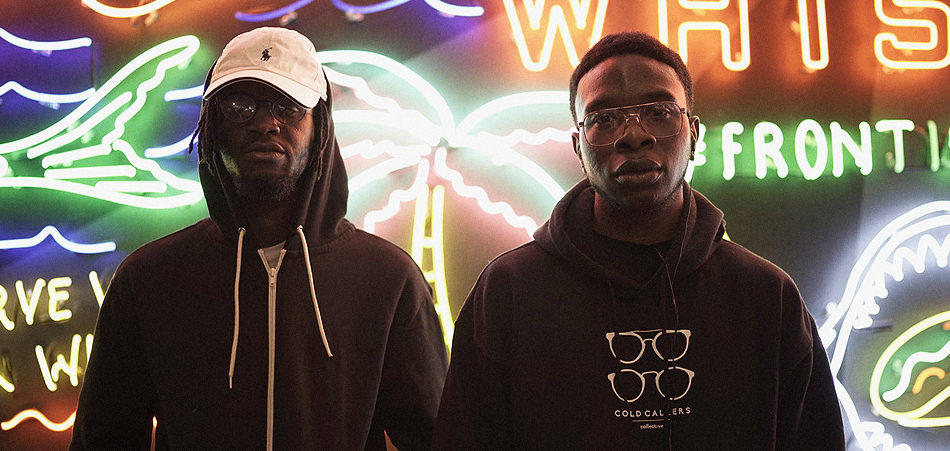 For the visual representation of their hit, "Summer Lovin'," UK Hip-Hop duo Cold Callers spit their respective verses to the camera as it slowly pulls away from them. Could this be a metaphor for a Summer fling that escaped their grasp? Or is it just a simple and plain video featuring two dudes walking? Press play on the video below and decide for yourself.
Comprised of Toch-UQ and Timi.B, Cold Callers have steadily gained steam since releasing 2017's As The Sun Sets EP. To help promote the EP, they flew to LA (woot woot!) to film a couple of videos.
As stated above (albeit mysteriously) the video finds Toch and Timi walking through the desert, spitting their respective verses. They film the video in one shot, which is often trickier than it looks while sticking to a rather simple script. Sure, the guys might gesture here and there during each verse, but this isn't anything crazy.
Or is it? Such a simple and scaled back visual could the end goal in it of itself, but with a duo like this, it feels as though there's a bit more going on. The theme of "Summer Lovin'" revolves around Summertime relationships. We've all been there. Things heat up in May/June (pun intended) only to fizzle out towards the end of August. Perhaps that is exactly what Cold Callers were trying to communicate in their video. As they walk towards the camera, rapping their lines, the camera remains just beyond their reach. They continue to try until the camera pulls away from them for good, leaving them in the figurative (and, in the case of the video, literal) dust.
What do you think? Simple video or one with a more profound meaning? Let us know in the comments below and be sure to check out As The Sun Sets if you haven't already.
Connect with Cold Callers: SoundCloud | Instagram | Twitter