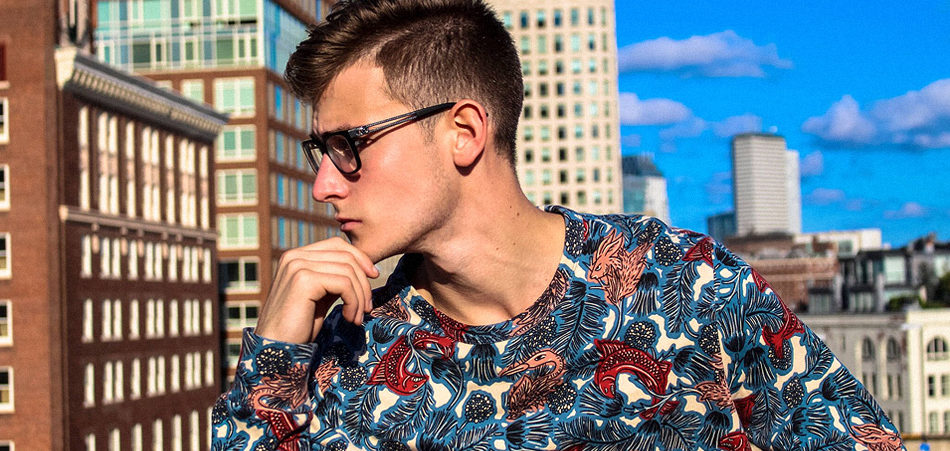 I'll be honest, I had to go listen to Lil Xan's original track "Xanarchy" to write this piece. The new era of super young SoundCloud rap is something that has essentially bypassed my consciousness, unless I hear it sampled in a DJ set. But when young Boston bass slinger CRVE U's captivating remix of the viral hip-hop scorcher crossed my path, I did my homework. A pulsing low end and off-beat percussion supports Lil Xan's maniacal flow, which cascades almost melodically atop CRVE U's thoughtful production. "After perusing through Lil Xan's catalog of versatile tunes, I fell in love with 'Xanarchy' because of its upbeat rhythm and playful lyrics," remarks the 17-year-old producer.
"Unlike other rappers, Xan knows how much listeners are influenced by his words, and preaches against drugs rather than for them. He's been through difficult experiences and risen from them wiser than his peers - working hard to kill his addiction and make good music, which is finally paying off." While his pharmaceutically-inclined name (soon to be changed to Diego) may send the wrong message, CRVE U is right that this influential young talent is using his gifts for good rather than evil. The same can be said for the producer himself, who is steadily presenting powerful indie/alternative-inspired electronic tunes that have caught the eye of Billboard, BBC 1 Radio, The Chainsmokers, Trap Nation, Lowly Palace, and Artist Intelligence Agency.
Jared Rapoza, the man behind the moniker, is juggling his burgeoning production career with demanding boarding school academics, and his own artist collective known as Epicure. Of "Xanarchy" he says, "What first started as a practice exercise to improve my production skills turned into a remix I know avid fans of Lil Xan and electronic music will love. While this remix doesn't necessarily represent my indie pop and alternative rock influences, I'm proud of the outcome and can't wait to see what Xan thinks of my rendition." Such commitment to craft and established style at a young age proves the sky is truly the limit for this incendiary talent. I'll be keeping an eye on CRVE U.
Connect with CRVE U: SoundCloud | Instagram | Facebook | Twitter | Spotify
Connect with Lil Xan: SoundCloud | Instagram | Facebook | Twitter | Spotify