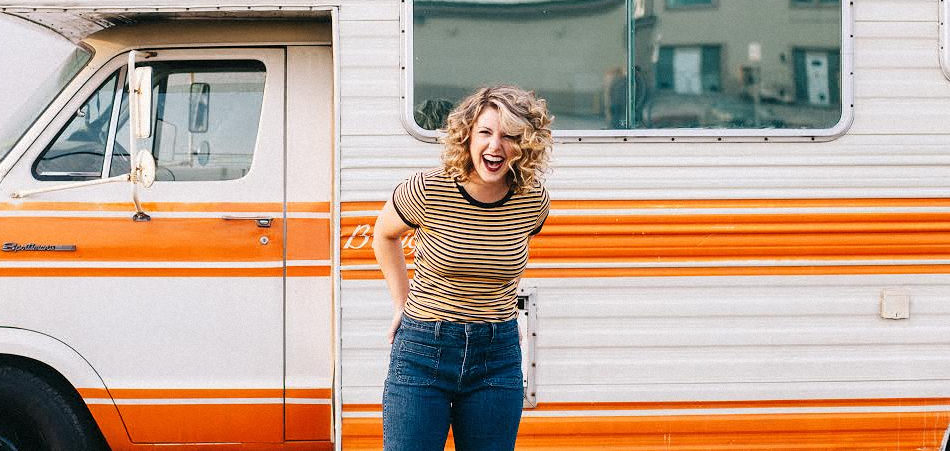 Soul singer Shilo Gold opts for an all acoustic vibe on her first single "Not Enough." Armed with a passionate delivery and solid writing skills that shows her soulful sensibilities, the artist shines on this debut release. The theme of the love-lorn song is reinforced by heart-warming guitar licks and sombre, layered arrangement that thoroughly complement Shilo's commanding vocals. The lack of percussions on the song actually leaves her enough room to traverse across the reflective soundscape with less restraint, and allows her vocals to shine effortlessly through the mix.
Having toured the U.S. and Europe last year, "Not Enough" is the first single off her upcoming EP entitled Salt / Water to be released in May of 2018. Salt / Water, produced by fellow Berklee College of Music alum Mitchell Haeuszer of Haus Music, is a compilation of five songs that will each be released individually over the next six months. Each single will be paired with an image created in collaboration with London-based artist Dallas Fields. Fields specializes in creating pieces that appear digitally produced, but are made using innovative and unusual analog processes. In this instance, each image is a deconstructed Polaroid photo of people, places, and things that are of importance to the stories told on Shilo's album.
"Not Enough" will be followed by the release of four additional singles, and the Salt / Water vinyl release tour in the summer of 2018. 
Connect with  Shilo Gold: Soundcloud | Facebook | Twitter | Instagram