While many may criticize artists for dipping their feet in varying sounds and exhibiting a sort of indecisiveness, there are rare times when diversity works in benefit to the artist. This goes for the Phoenix native, Jameston Thieves, who's mastered a rigorous fusion of sounds in his emulation of electronic music. Whether it's dubstep, house or future bass, Jameston Thieves has always stood out as bold and risk-taking in his approach. Also known as Jake Maloney, the artist has teamed up with a range of up and comers over the years including Ghastly, YOOKiE, TWO OWLS (formerly known as Nightowls). His signature spunk has caught the attention of major game-changing labels in the scene, releasing off OWSLA, Buygore, Dim Mak and more. In a scene where it's easy to get caught up in the formulaic trends and money making bangers, what Jameston Thieves has proven, is that his experimental and intuitive approach to music making has only put him one step further than the rest. Diving deep into a frenetic and ever-evolving world of sound, Jameston Thieves has captivated audiences with his sporadic records. He's owned the definition of "keeping you on your toes" and continues to break the mold in all aspects of electronic music.
Today, EARMILK presents to you fresh new material "Ghost" from Jameston Thieves. The track is a colourful concoction that merges together classic electronic sounds with a smokey indie-pop vibe. Serrated vocal chops midway through the track and hollowed percussion give the track an unexpected deepness. In "Ghost", Jameston Thieves once again challenges the ideology of EDM and creates a musical mosaic at it's best. Even with its erratic style, "Ghost" still retains an engaging connection with audiences that automatically gets you hooked.
Additionally, we got to pick the brain of the 22-year-old musical mastermind in a brief interview. In the chat, Maloney goes over his creative process, inspirations, the negative and positive aspects of the scene and everything in between. 
E: Tell us who you are.
JT: I am Jake, the human representative behind Jameston Thieves. The thieves are my creative muses, or forces of creativity / inspiration behind my work. I feel like I myself, have very little to do with my own creative process, these varying personalities in my consciousness call the shots, and work with me when I trust them, so it's a collaborative effort between me and these forces inside my mind. The name comes from the Jamestown massacre, when the consciousness of villagers was being "stolen" by spirits, and their human representatives were accused / executed for witchcraft. I think I have the same forces leading me, but we work together to make art.
E: What first inspired you to make music? Is there a specific moment that ignited your interest for electronic music specifically?
JT: I was first inspired to make music when I was 13, my friends and I were super into guitar hero, I'd get frustrated with the lack of songs I connected with and my best friend at the time introduced me to guitar tabs. He said, "It's pretty much guitar hero but you can play any song ever". I found an Internet job working for Chacha, the old text service website, and saved up $150 for a beginner Ibanez bass guitar / bass amp set. Immediately all my free time went to exploring what I could create musically. After playing in bands from the ages of 13 to 18, and getting into audio production / DAWS / recording, I came to the conclusion that I didn't like the feeling of 3-4 other people being in control of my destiny, while also developing a strong interest in electronic music. All these factors led to my decision to start making my solo productions my priority and giving everything I had to turn it into something.
E: What sound do you see being the most innovative at the moment? Who are artists you're currently looking up to?
JT: Honestly, the indie / electronic, or experimental indie scenes blow me away with innovation. They have no desire to appeal to the masses, they are simply expressing themselves, and creating authentic art from the heart. The 'EDM' culture is so heavily about 'the party' and feeling happy, so nobody really wants to hear introspective exploration in your music, because they are at the show to help them forget about their own introspection for the weekend. I don't blame them, but it definitely stunts the expression of the artist, in my opinion. Other people may feel very differently. Artists I look up to right now, that I feel encompass my feelings on this are: Animal Collective, Foxygen, Ducktails and Amon Tobin. Also someone I really look up to from the past for his non-apologetic expression is Daniel Johnston.
E: What has been your biggest struggle as a producer in the industry so far?
JT: My biggest struggle has been living a balanced life, on top of my obsessive artistic personality. I get really lost in my thoughts and ideas, it leaves me acting very anti-social sometimes, and I forget to take care of my health. The ideas will keep coming, and I will stop sleeping, eating, and staying in touch with people. I've done a lot of work in the past year to remedy this, daily meditation has been a huge help in allowing me to reflect on my lifestyle as a whole, and realizing what's really important.
E: What has been your biggest accomplishment as an artist so far?
JT: My biggest accomplishment is the fact I have come so far, to a point where people enjoy my music, and in some way, it helps them. I always want my art to bring positivity into the lives of others, it's never been about the money, it's about the non-material forces that drive some sort of happiness or temporary relief (entertainment) into the lives of other humans. I'm so lucky to have found a fanbase that appreciates my musical experiments.
E: Your style ranges and you have huge versatility as a producer. Is there a reason you approach your sound with such diversity? What inspires your creative process?  
JT: I have such diversity, because I'm not entirely in control. If someone told me I had to make only trap music for the next 4 years and I could be headlining EDC, I still wouldn't take them up on it. My art will always be about expressing my inspiration and feelings authentically in the moment I am creating. I'm not here to make a product, I'm here to make things that mean something to me, and changes of style are necessary for me to keep creating from a place of authenticity. Like I stated above, my creative process is controlled by the muses, or creative entities that collaborate inside my mind.
E: What's one thing you could change about the music industry? What's one thing you love about it?
JT: One thing I would change about the music industry is to restore art as importance. You start to realize how much of an INDUSTRY it is, and how little importance there really is on MUSIC. These days, social media, branding, follower numbers have way more importance placed on them than the actual art you create. The farther I've gotten, the more people I've met with dollar signs in their eyes, and not much more than that. To stay afloat these days you have to play the game to an extent, but when it only becomes about how much you are gaining, while giving back nothing to the forward progression of ART as a whole, I feel it's poisonous. That is how movements die because it becomes inauthentic. One thing I love about it is the amazing people I HAVE met, they have become some of my closest friends. Despite what I said earlier, there are a lot of artists who feel similarly, and being able to have other people close to you, who have the same values is priceless. Art will always prevail through intention.
E: Talk to us about "Ghost" and the idea behind this record?
JT: The idea behind ghost was to create a sort of explanation for my own anti-social behavior. I'll get so lost in my artistic exploration that I forget to call friends, I forget to go outside. I wrote it when I first moved to LA, amongst all the chaos that city brings, I felt a need to express how I truly felt about my journey getting there. It is a sort of a musical explanation to everyone who has wondered, "where has Jake been?". I've spent so much time isolated and not engaging in social settings, it left me feeling like I was probably somewhat dead, or a ghost to a lot of people. It's something that makes me sad because I love the people in my life so much, but my artistic process is so demanding, when I'm deep in ideas it feels like the only important thing to me is getting those ideas out. This song was so healing to write because it comes from such a personal place. It feels to me like a musical apology / reminder to myself that everything is fine, and the people close to me understand these things about me.
E: What can fans look forward to in the rest of the year for Jameston Thieves?
JT: I have a bunch of music finished and ready to be released. Some music coming on some really cool labels I've always wanted to work with, and scattered shows around the country. Wherever I play, I love meeting everyone who supports me, so if I'm coming to your city, reach out and we will find some time to talk! Other than that, I feel like I'm writing some of the most meaningful music in my life, and I can't wait for it all to see the world.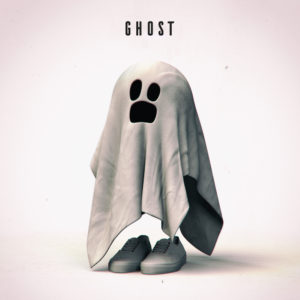 Connect with Jameston Thieves: Facebook | SoundCloud | Twitter