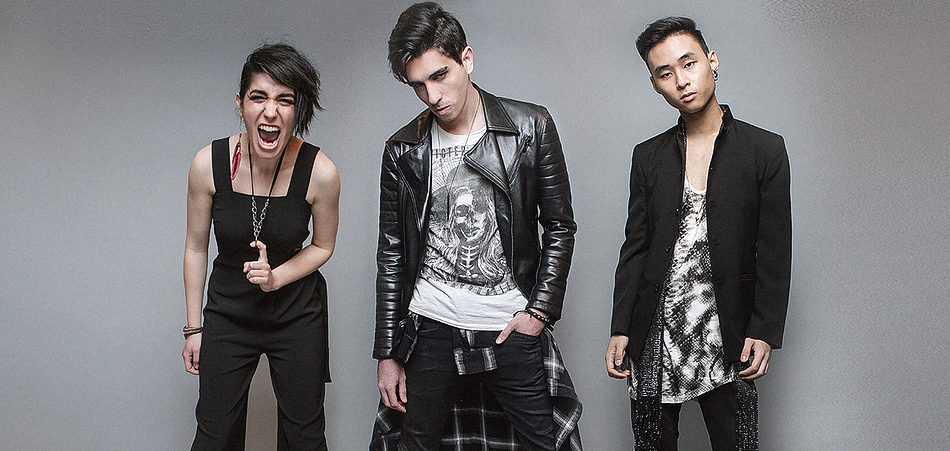 Best friend trio Moonfall, comprised of Matthew Howl (vox/guitar), Mei Moor (bass), and Andrew Chow (drums), have released their new EDM leaning tune "Colorless" for premiere exclusively on our site today. The group is gearing up to release their new EP, Empty Cage, on October 6th and are breaking out of a more alt-rock sound on this one following a recent signing to Outerloop Management. 
Despite the genre switch, Moonfall is known for their musical diversity and perchance to experiment with different styles. There is just enough EDM in "Colorless" to get the youngest millennials interested, while not abandoning their core alt-rock fan base. The song accomplishes this with a pounding beat, insistent vocals from Howl and fiery guitar and bass licks. 
Of the song, Howl says, "'Colorless' is a song about things becoming so muddled that you have a hard time feeling them. It's about wanting to live a different life than the one you have... waiting for the moment that you break down but it doesn't come because people have a way of persevering through the toughest obstacles and keep going. The song uses a lot of electronic instruments on the base of a simple acoustic guitar line. We all really like the contrast it creates."
Their forthcoming EP is available for pre-order here.