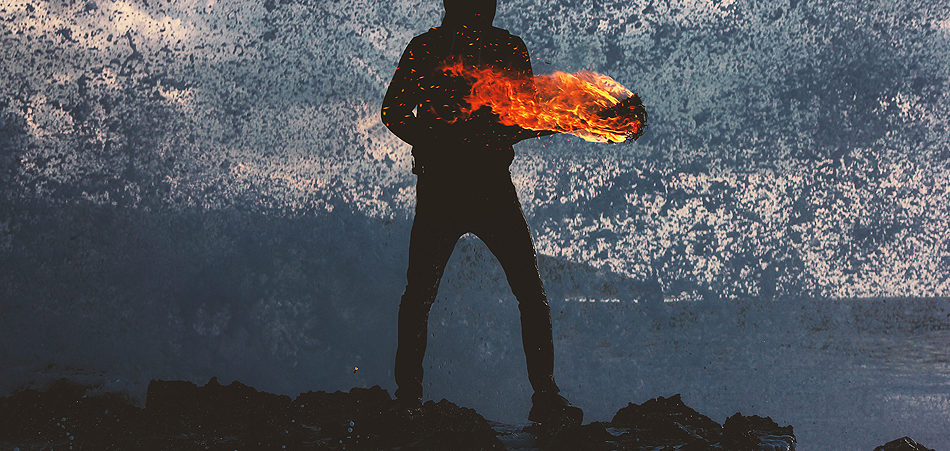 When you think of the Canadian city of Calgary, rap isn't the first thing that comes to mind. However, a number of bubbling artists are looking to change that. Two such artists are Curtis Waters and Harm Franklin. If these names don't look familiar now, they soon will. Curtis has been releasing fun tunes that capture that teen spirit while building his resume as a versatile producer as well. Harm has been dropping those trap infused r&b gems; one being "Seniorita" with buzzing Atlanta artist Nessly. Today, the two friends have connected for a new single titled "Hot Boy Anthem".
Harm directed the visual, which was shot by Vince Raquel. "Hot Boy Anthem" plays off the trap sound and creates a catchy hook that will be stuck in your head 30 seconds into the song. In the visual, we see Curtis and Harm riding around with flames coming from their heads due to their hot boy status. The only thing that keeps them cool is being the neighborhood ice cream men.
Press play on "Hot Boy Anthem", and look for more from Curtis Waters and Harm Franklin soon.
Connect with Curtis Waters: Soundcloud | Facebook | Instagram
Connect with Harm Franklin: Soundcloud | Instagram | Twitter