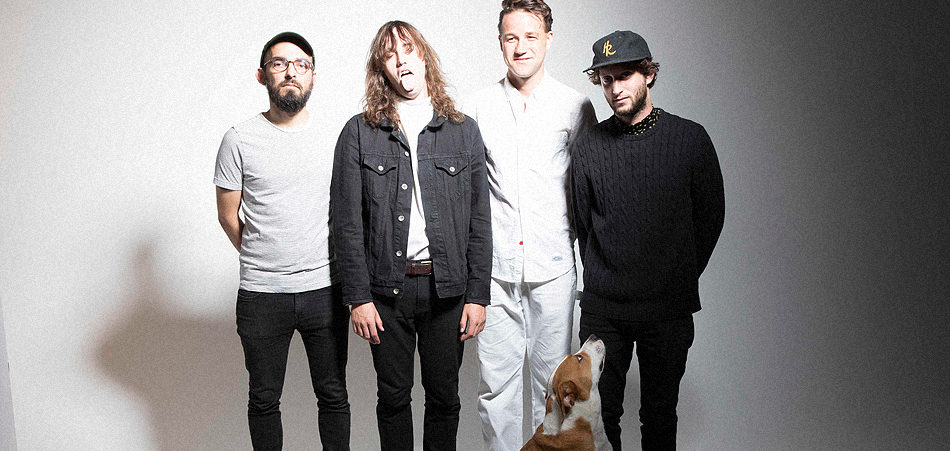 Photo: Dominic Episcopo
Philly-based band Cold Fronts has mastered the art of "whatever," or so their bio claims. Yes, it's clear the band understands the true essence of apathy. But to only focus on that aspect of the band would be denying their keen skill of capturing pure garage pop joy, unlike other "whatever" bands. Frontman Craig Almquist seems to be an expert at crafting catchy kick-ass tunes that capture the listener from their very start.
Today, EARMILK proudly premieres a new music video and single from the band titled "Think About You (All The Time)." The song was produced by Ayad Al Adhamy, known for his work in Passion Pit and Team Spirit.
Craig Almquist commented on the song and video for "Think About You (All The Time)" in an email:
It's based on real events that happened in my life. The lyrics are pretty self explanatory, its about when you really like someone and can't get them out of your head. I think a lot of people can relate to unrequited love. I wanted to write a song that could get stuck in your head, similar to the way a person can. Also fun fact, the demo for the song was in A but we bumped it up a half step in the studio so that it was easier to sing. 

We had been seeing a lot of bands and artists making cool dance videos so we kinda of wanted to make one of our own. It took us a two or three days to get the choreography down. It's probably hard to tell but we actually filmed the video in reverse, so we had to hire a speech pathologist so that I could learn the lyrics backwards. It was really tricky rolling up the hill, but you can do a lot with computers these days. I'd say we probably put 60-70 hours into choreography alone. Definitely worth it, I think this one is gonna secure us a VMA next year.
Indeed, the song feels as catchy as possible. From its beginning, we're introduced to an addicting melody that gets stuck in your head, as if the listener already knew the where the song was headed, but is still absolutely enjoying every second of it. It's loud, it's fast and begs for the replays. And of course, Almquist's dance moves makes it even more enjoyable.
In 2015, Cold Fronts released their debut LP Forever Whatever on Sire Records. This year, the group released three singles: "Holidaze," "Never Been to Paris," and today's "Think About You (All The Time). Maybe we'll get a new LP this year?
Here's to hoping Cold Fronts knocks it out of the park this VMA season.