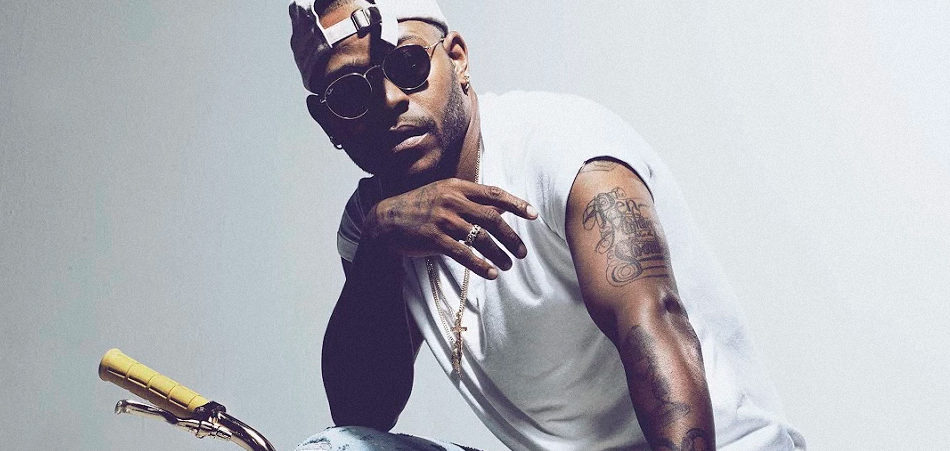 R&B singer songwriter
Eric Bellinger
has been known in the past for working with artists including 
Usher, Chris Brown,
and
Justin Beiber
, but 2017 has been a remarkable year for his solo career.  He released two projects, 
Eric B for President: Term 1 (Acoustic)
and 
Eric B for President: Term 2
before the month of April and he's following up these projects with an acoustic reworking of 
Eric B for President: Term 2
, due out this Friday.  The first song off of this project is "Island", a track featuring the lusty vocals of 
Tayla Parx.
  It's a tonal shift from
the original
: swapping out snappy drums, hi hats and ambient samples for a mellow guitar melody that will may your head sway for days.
"Island" is a lyrically layered song, highlighting Eric's ability as a burgeoning songwriter while still showing his respect to the format of a pop song.  When asked of where the inspiration for the lyrics came from, he says "I was sitting at the island in the middle of the kitchen watching my girl cook at the time... Every metaphor came to me so easy because I was sitting there lookin' around, picturing us actually gettin' it cracking right there on the table. I had every tool necessary to paint the perfect picture. I knew people would initially think the song was about an actual island in the ocean when they first saw the title. At first I wondered if they would catch it and that's what made me wanna stick to that concept even more. I feel like people critique and judge singer/songwriters' bars with a very fine tooth comb, so me being the creative that I am it only challenged me to go even harder conceptually."  The idea of reworking his songs into acoustic arrangements comes from an appreciation for the emotion emanating from the instrument itself.  He sees it as a way to break away from the crowd and offer a different option to those who seek reprieve from the "trapped out" sound of a lot of modern R&B.
Eric B for President: Term 2 (Acoustic) is available September 8th.
Listen to "Island (Acoustic)" here first.