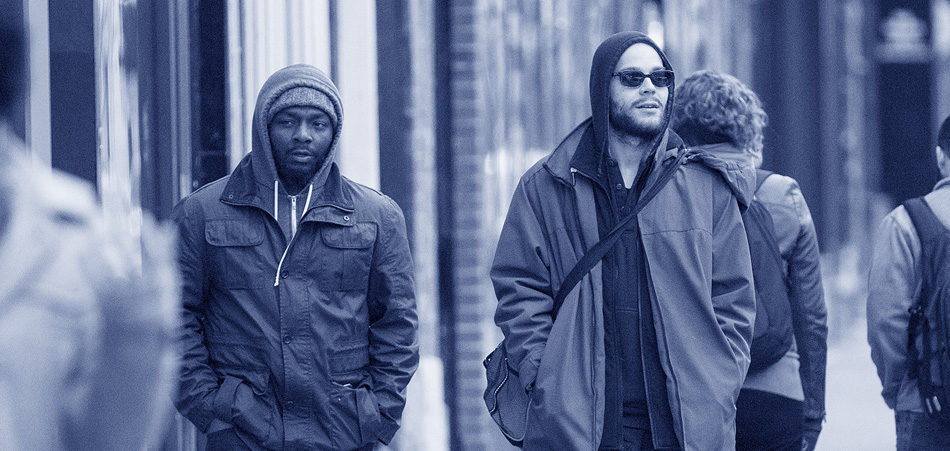 Looking for Hip Hop from another dimension? Lucky for you (and all of us, to be honest) Buy Muy Drugs has released their newest single "OK." Comprised of Denmark Vessey and Azarias, Buy Muy Drugs is a tripped out, acidic and celestial as hell duo that is the perfect example of "future music."
On "OK," we see BMD at peak form in the realm of interstellar trip hop. From a production standpoint, the track sounds like an early morning stroll among floating flower fields in deep space on an M.C Escher type scale. The beat comes packed with layers of chimes, bionic bird chirps and background vocals cooing "la la la" which conjures up images of Moonmen from Rick and Morty. Lyrically, Vessey rides the productions with a calm and collected ease, speaking on his life and how "everything's okay."
"OK" is one of a few singles BMD have released in anticipation for their upcoming self-titled album release due out August 29th. If you dig what you hear above, be sure to snag yourself a digital copy once it goes live next week! The album is slated to feature guest verses from the likes of Yasiin Bey, Open Mike Eagle, Quelle Chris, Billy The Kid, Sassi Blaque, Big Tone and Adad. Nuff said. Until then, press play on "OK" above and enjoy leaving our tiny planet behind.
Connect with Buy Muy Drugs: SoundCloud | Instagram | Twitter