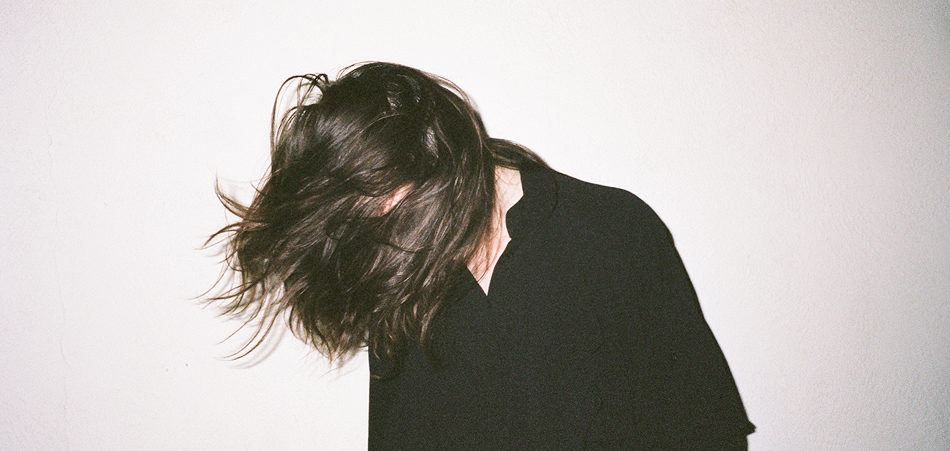 Last year New Zealand's Madeline North turned a lot of heads with her So Below debut "Drift," which has received over 1 million plays on SoundCloud and Spotify. Since then, the singer/producer has shared a few more tracks so we can get a full visage of her self-proclaimed goth pop. Her latest track "Ruin" brings heavy synths, ghostly-altered vocals, and a dancier pace for a sound that compares to Norwegian electronic masters Röyksopp.
With an EP and stand alone singles under her belt, it will be exciting to see what the future holds for So Below. We were lucky enough to chat with Maddie about her music and find out more about her chilled, mysterious style. She's also shared with us some hometown gems and prepared a little mix packed with some of her favorites for an exclusive EARMILK mix.
EARMILK: How would you describe your music? What do you strive to create?
Maddie North: I guess I would call it dark electro pop? I called it goth pop on SoundCloud as a joke and it seems to have stuck. I strive to create music that I or someone like me would listen to I suppose.
EM: What inspires you to create such beautifully haunting tunes?
MN: Well if I can think myself of some haunting melodies that have stuck with me for a long time, I would say Radiohead. They've been one of my favorite bands for a long time now, their song "Codex" is the bees knees! 
EM: How did you get started making music?
MN: Garage Band, haha! I started making little demos on it a few years back and played one to a producer friend of mine, he really liked it and we finished it together. 
EM: Are there any artists that you try to live up to?
MN: I think I just try to live up to myself and write music I'm proud of. That way you can't go wrong! 
EM: You're debut song "Drift" basically went viral as far as music goes, receiving thousands of plays online in its first few months of being released. What was it like having such a response with your debut?
MN: It was quite overwhelming to be honest! I thought I would get a few listens from my mum maybe, but the next day waking up to a bunch of listens and some blogs posting about it. Pretty great feeling!
EM: Where do you see yourself in the next year?
MN: I want to do some proper tours and hopefully be touring an album. 
EM: Is there anyone you'd love to go on tour with?
MN: So many! I wouldn't mind seeing Radiohead or NIN every night after me.
EM: Do you think there will be a full-length album in the near future? Can you tell us what we might expect?
MN: Yes, I have my second EP I'll be putting out this year and I have an album planned for beginning of next year! I would say it's similar to my other music, except perhaps more confidence. I'm more sure of myself and my music.  
EM: Is there anyone you would love to collaborate with?
MN: Maybe Moderat? They are the super cool.
EM: Who's making some of your favorite music right now? And who's someone you always find yourself going back to?
MN: I've been digging the new Muna album. Young Magic is a band that keeps putting out great stuff!
EM: The internet has made the world a lot smaller in a way, but Australia and New Zealand are notorious for being home to some great acts. Is there anyone we should be keeping watch on?
MN: My friend Chelsea Jade has been dropping some pretty sick tracks, as well as my friend Boyboy.
EM: If you weren't making music, what do you think you'd be doing?
MN: Well music doesn't exactly pay the bills at the moment, haha, I do have another job! Hopefully soon though!
EM: When you're not making music, what hobbies or things can we find you doing?
MN: Well I started watching all 12 seasons of Murder She Wrote and Crash Bandicoot just got re-released for Playstation 4. I also love cooking, I have my own pasta machine which I use on the reg. And I read a lot of sci fi! Wow I sound so boring!
EM: Not at all! Tell us a little bit about the mix you've prepared for us. Any special moments you'd like to point out?
MN: It's a New Zealand playlist of some of my favorite songs. One is a Space Above track I sang on that is super-duper cool, I highly recommend the album too! 
EM: Any words of wisdom or Maddie life advice we can steal?
MN: Ahhh… YOLO?? That's all I got.
Enjoy Maddie's EARMILK mix packed with New Zealand gems and don't miss So Below's sophomore EP, set to release before the year's out!  
Connect with So Below: SoundCloud | Facebook | Twitter | Spotify