Maus is a musician from Montréal who has been deeply involved with the music scene for 20 years while growing up surrounded by a family who listened to music. Here is a glimpse of her legendary story. 
My first time hearing Maus was at Piknic Électronik where she played an energetic set filled with tropical bass sounds and groovy beats, which had the entire crowd dancing. I caught up with her before the opening Piknic Électronik this summer to ask more about her history, creative influences, and professional experiences. I start inquiring about the producer she played beside my first time seeing her perform. 
"Johnny D is a producer from Berlin; he was my guest at Piknic Électronik and Salone Damoé. I am a major fan of his productions! We have a great synergy together playing live."
EM: From attending the first edition of Piknic Électronik to the 10 year anniversary until now on the 15th, what do you find is the biggest surprise about Piknic's growth?
"First of all, the team has almost always been the same one. They've stuck together the whole time, which is proof of a very solid group. I'm talking about the core of course because they've been growing rapidly. From what I've seen since the beginning, the Piknic team is part of inside and out of every project, which requires serious dedication."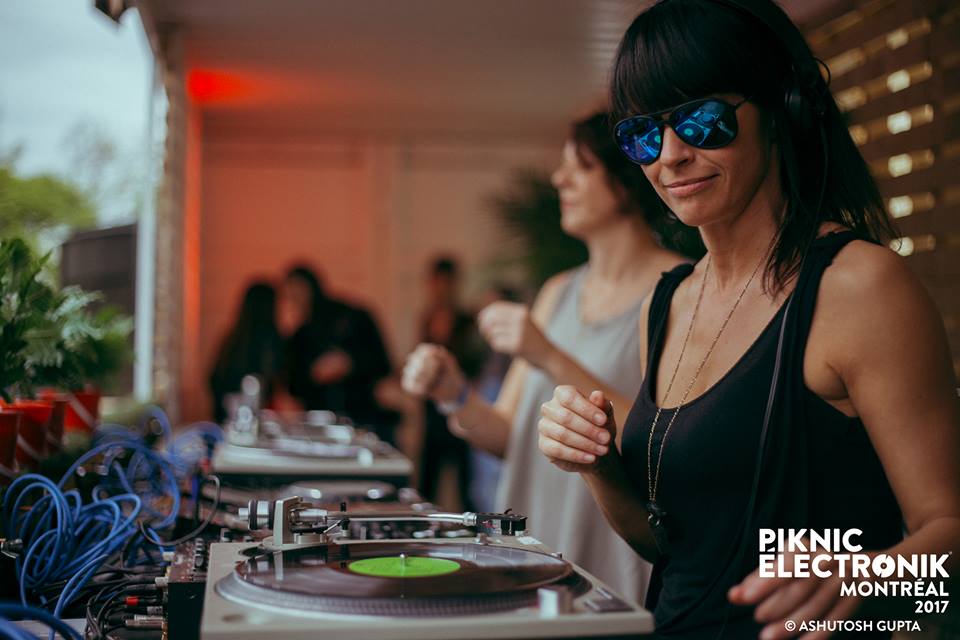 Maus explains how the Piknic Électronik has had to deal with issues around the location, for a few years they had trouble with sound limits, but hopefully this year the new renovation will be good for space, sound, and everyone's interest to be able to dance and enjoy the music together.
Making a scene in Montreal, previously employed at Stereo Afterhours, and now the night manager at Newspeak, I ask if her career has grown from good connections in Montreal or personal ambition, or both?
"It's definitely a good combination of both! We used to host underground parties in lofts, I would give out tapes to clubs as well. I then produced two CD mixes, which helped me expand outside of Canada to start touring around Europe and in the Caribbean. At the time I had a different sound playing mostly DnB, abstract hip-hop, and weird stuff (Laughs).

We had a lot of events, people like Greenland Productions and Nick Farkas from Evenko gave me a chance to open for artists like Gus Gus, David Bowie, and Moby at Metropolis. I was in the right place at the right time, it was a mixture of hard work and luck."
[soundcloud url="https://api.soundcloud.com/tracks/300351446" params="color=ff5500&auto_play=false&hide_related=false&show_comments=true&show_user=true&show_reposts=false" width="100%" height="166" iframe="true" /]
She mentions how her first 2 CDs helped open the European market.
From touring in Europe, any hidden gems to recommend in smaller clubs?
One of her biggest secret gems is playing at Girona in Spain, an hour north of Barcelona. It's completely lost in the mountains in a very small town. There is a club in a massive mansion, two floors big, with a slide between each level. Outside there is a massive mosaic with several faces of famous European DJs.
"It's a hidden place that's run by a family, the father is the owner and his three sons are DJs and promoters. It's totally a family affair and I became close to the business by playing there frequently. My face eventually got added to the Mosaic in around 2001, which was a huge honour to me."
Another personal favourite of Maus is in the Dominican Republic, where a friend from Montreal took over an old motel and turned the swimming pool into a dance floor. The DJ setup was on top of the diving platform. Some of her favorite places do not have big budgets, but are unique venues that promoters have created from scratch. 
[soundcloud url="https://api.soundcloud.com/tracks/259604756" params="auto_play=false&hide_related=false&show_comments=true&show_user=true&show_reposts=false&visual=true" width="100%" height="450" iframe="true" /]
From her most recent trip to Mexico, I ask if traveling has a direct and after effect on the creative process?
"DEFINITELY, everything about traveling, being on your own, living an easy life between gigs and being treated like a Diva always feels like a luxury. The other extreme is struggling with money, being away from home, feeling lonely in a foreign culture. Every aspect of this has a direct effect on creativity, even standing still doing nothing at home has an effect on me. You have to be influenced by everything around you, get out of your shell."
If you want to see Maus later this summer you can see her at Village Pied du Courant in Montréal, right near the Jacques-Cartier bridge. She will be playing on August 18th, Maus explains how the booking is done by Mightykat, the same artist that she played beside for the opening night of Piknic this summer.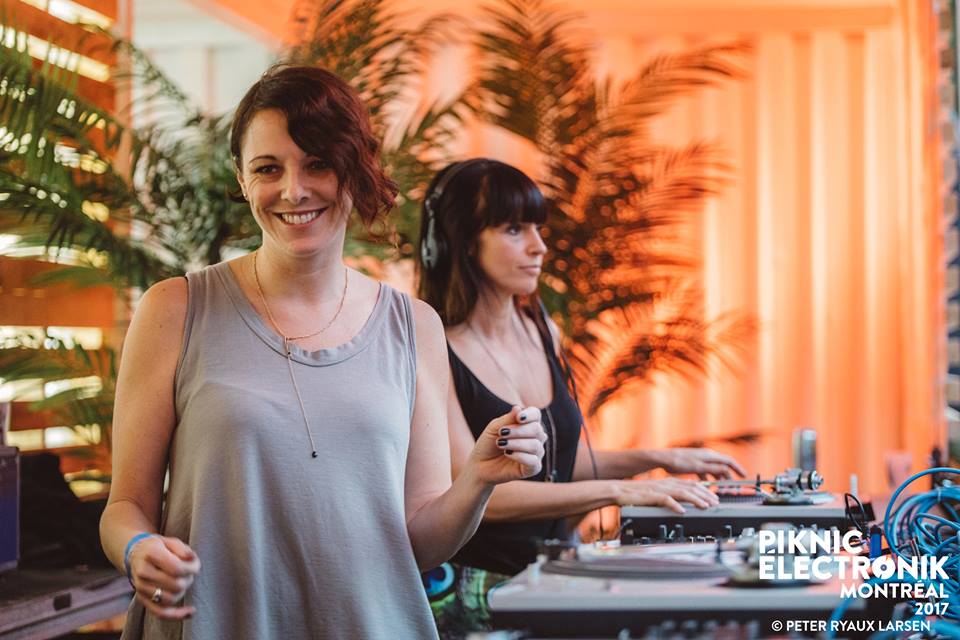 From drum & bass, dark dub, house, and techno, I ask Maus what fuels her musical drive in new directions?
"These days I've been inspired by the more experimental, afro house sound. My music should always sound good, groovy, sexy, deep, dub, and soulful (laughs). I need to explore everything when I play, Mightykat is pretty much the same as me, since we explore all sort of sounds in one set. "
I inquire about what other projects she has coming up. Maus explains that she's just finished a demo, which she started in Toronto working at a studio that is completely analog and modular. Since her time at the studio, she has started to be surrounded by people who are excellent in the studio that has taught her new skills. 
"I went two months ago to do 4 to 5 days of intense production sessions, not leaving the studio. Once you get there, you need to use all the time you have intelligently. I was not motivated working with Abelton and samples in the past, yet I've started to do more with analog and live gear. I am learning so much more!"
She has been working with a friend Eugene Draw or Dr. Draw, he's an amazing violinist player and they have some upcoming projects together.
[soundcloud url="https://api.soundcloud.com/tracks/311415418" params="color=ff5500&auto_play=false&hide_related=false&show_comments=true&show_user=true&show_reposts=false" width="100%" height="166" iframe="true" /]
Our conversation comes to a close by us speaking about advice for producers and DJs today. The competition that exists in the music industry is fierce, so you need to work extremely hard to be noticed. We both agree as well that if you go out frequently, you'll also need to stay in occasionally to get work done. The music industry requires a balance of both. Maus' final words explain clearly a powerful stance:
"Trust your first gut in creativity, don't try to please everybody. At first I would question whether a label would like it, but I would loose the essence of what I am trying to say." Making music is for me personally to tell a story. I like the more artistic tools that communicate a real message in the world. To do that you have to be very true to yourself."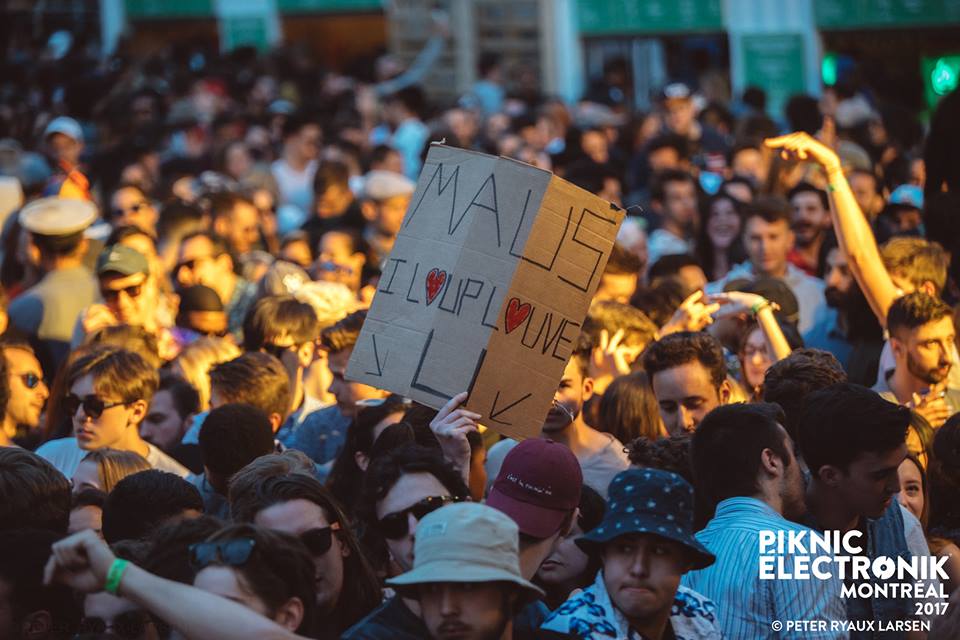 Connect with Maus: Soundcloud | Facebook | Instagram