"There are a lot of places I like, but I like New Orleans better." – Bob Dylan
For nearly 3 centuries, the city of New Orleans has enchanted and beckoned artistic souls to the banks of the Mississippi (this author included). And while popular mainstream culture chugs along predictably, I can't help but believe there's something in the oppressively muggy air here that breeds uniqueness and ultimately, talent. Enter – ROAR! – an alternative electronic duo comprised of Carly Meyers (vocals, trombone) and Adam Gertner (drums, samples). When I heard that ROAR!'s debut video "Water" was a centered around the production of a DIY underwater high school play, I knew I had landed on a delightful weirdness both entirely unique and quintessentially NOLA.
[soundcloud url="https://api.soundcloud.com/playlists/263057216" params="auto_play=false&hide_related=false&show_comments=true&show_user=true&show_reposts=false&visual=true" width="100%" height="450" iframe="true" /]
Carly and Adam met in high school at Denver School of the Arts, forging an inseparable bond in jazz and concert bands as young self-proclaimed music nerds. "When Adam moved to NOLA in 2008, he told me I had to check it out—it was 'the city for trombones!' I visited and immediately fell in love," says Carly. A year later she followed suit.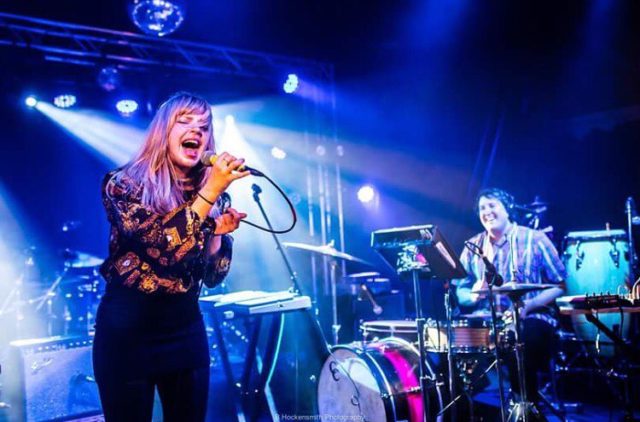 "After multiple incarnations of our own bands and touring as side musicians around the country, we decided to take the jump and become a duo embodying a sound we've always longed for," remarks Carly. "We integrated the modern music technology out there and found a sound we'd been trying to achieve with past bands," explains Adam. "The music finally feels like freedom to do whatever our hearts desire."
Trusting their instincts as both musical partners and old friends was key. ROAR!'s infectious energy has since been sought after by storied local venues and major festivals, and they've opened for the likes of The Revivalists, Sylvan Esso, George Clinton, Primus, Umphrey's McGee, and Galactic.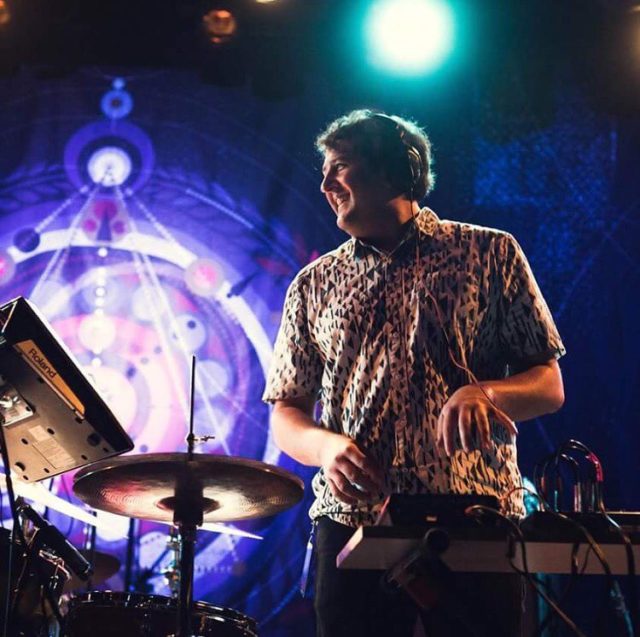 The creation story behind ROAR!'s debut video "Water" is about as endearingly DIY as it gets. Adam walked me through it – "We worked for days trying to make all the stage props come together. We got to work through every step of the process. We started with a big empty room, and with paint, fabric, and foam, we created an underwater playground of seaweed and fish. I remember watching Carly make a gigantic sun (pictured below). She took hours cutting and gluing cardboard into a sun shape, then glued 1,500 cotton balls onto the cardboard, and then spray painted the whole thing yellow. The funniest part is that the sun is only in the video for about 3 seconds. You get to learn all these wonderful things about what goes into making your music video come together."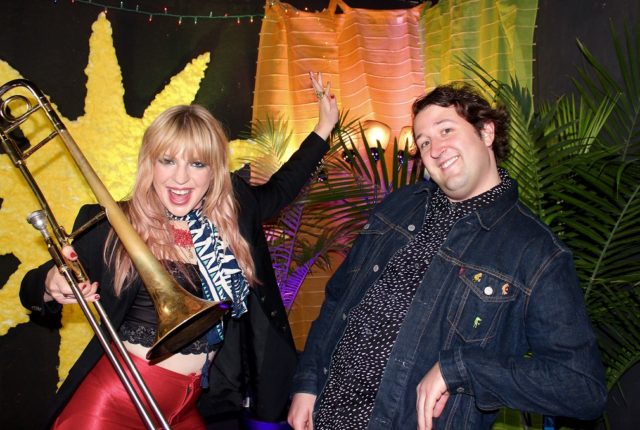 The lesson of "Water" is to let go of your worries and jump into a theoretical (or in the case of the video, literal) pool of serenity. There's something undeniably comforting about their hand-crafted undersea fantasy, whether its a nod to a simpler time in our youth or the peacefulness of the ocean itself. The production was supported by local nonprofit Positive Vibrations Foundation, who funded Carly and Adam's vision after witnessing their charisma and star quality. 
In the words of Carly, "the future of ROAR! looks colorful and bright, full of glow-in-the-dark jellyfish! We are always looking forward to the future, pushing our boundaries musically, and most importantly trying to make people happy listening to our music. If we can make someone smile then our future is golden."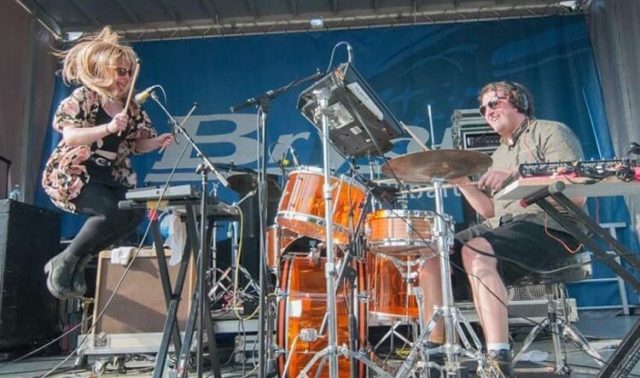 Catch ROAR! at One Eyed Jacks in New Orleans on September 9.
Connect with ROAR!: Facebook | SoundCloud | Twitter